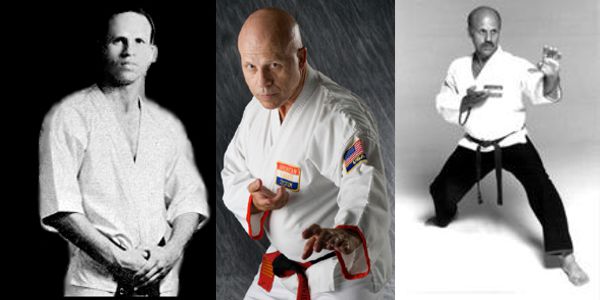 A world renowned martial arts expert and longtime Muskegon resident, Ernest Lieb killed along with at least 23 people Friday when a high-tech train crashed in Germany. Ernest Lieb, 66, of Roosevelt Park was visiting his native Germany to conduct a seminar on karate when he was killed, his widow, Jennifer Lieb, said. Funeral arrangements still are pending Friday's crash near Lathen in northwestern Germany was the first involving a train using magnetic levitation, or maglev, in which the train rides on a magnetic field without touching rails. The lack of friction allows speeds as high as 270 miles per hour.
German officials still are trying to determine how the crash happened.
A 10th Degree Black Belt, Lieb was the founder of the American Karate Association and founder and chief instructor of the American Karate System.
Born in Berlin, Germany, in 1940, Lieb emigrated with his parents to the United States in 1952. He became a citizen in 1959 — the same year he graduated from Muskegon High School.
Lieb returned to Germany often in recent years to teach karate seminars, Jennifer Lieb said. His dream was to increase the popularity of karate there.
Jennifer Lieb met her husband at a karate seminar he was teaching more than four years ago. The couple kept in touch by phone and married in June.
"He had a heart of gold," said Jennifer Lieb, who moved to the U.S. this past spring. "He was caring. We just fell in love."
Her husband was traveling with three close friends, including one from West Virginia, when their train derailed, Jennifer Lieb said. The other two men, who lived in Germany, also died in the crash.
After arriving in the U.S., Lieb's family settled in Chicago. It was there that the 12-year-old, 67-pound Lieb often found himself on the losing side of fights, according to biographical information listed on Americankaratesystem.org.
By 1956, the Liebs had moved to Muskegon, where Ernest Lieb first discovered martial arts when he enrolled in a karate class at the YMCA.
In 1961, he joined the U.S. Air Force, and earned his black belt in Chi Do Kwan in 1963. He went on to win numerous events in South Korea where he was stationed. That same year, he won the Korean Nationals and, in 1964, become the first American to win the light weight division in the World Tae Soo Do championship.
After returning to the U.S., he formed the American Karate Association. At the time, using the word "American" to describe a martial arts style was unheard of, and he soon found himself the target of violence when he competed in karate tournaments, according to Lieb's online biography.
American-stye incorporates various styles of martial arts.
Lieb loved to teach martial arts, said Tom Hippchen, of Muskegon, a former student.
"It was in his heart," said Hippchen, a longtime friend of Lieb's. "It was his passion."