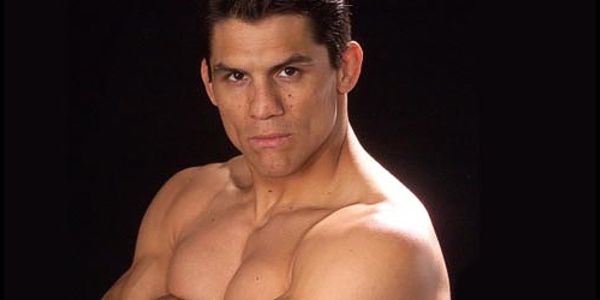 Frank Shamrock became an icon to fight fans all over world when he entered the Ultimate Fighting Championship's famous squared circle and as the emerged 5-time UFC World champion.
Named "Fighter of the Decade" for the 90's, Shamrock set a worlds record when he defeated an Olympic Gold Medal wrestler in just 14 seconds. In addition to being named "Fighter of the Year" three times, Shamrock was also inducted into the Black belt Hall of Fame as Best Full Contact Fighter.
A master of submission wrestling, Shamrock was the first American to capture the Japanese King of Pancrase title and UFC Superfight Championship. To enhance his fighting skills, Shamrock also trains in kickboxing with World Kickboxing Champion Maurice Smith. Adding to his arsenal of KO power, Shamrock also trains in boxing with Javier Mendez, 2-time ISKA Light Heavy & Cruiserweight Champion.
A trainer of champions, Shamrock has his own team of professional athletes and trains them at his Universal Submission Academy as well as teaching submission seminars worldwide.
When he isn't busy training or teaching, Frank Shamrock can be found acting on programs like Walker, Texas Ranger; he is also a commentator on ESPN 2 for the Strikeforce Kickboxing Championships.