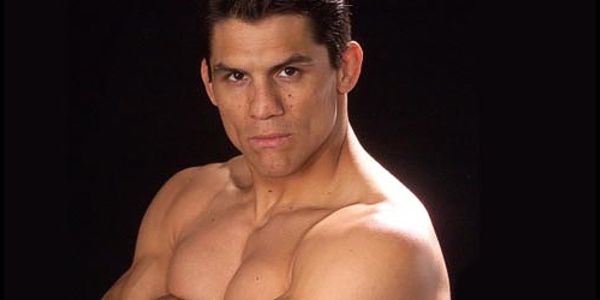 Frank Shamrock is a Champion in the sport of Mixed Martial Arts. His accolades include being the first UFC Middleweight Champion and Five-Time Undefeated UFC Middleweight Champion. Adding to his impressive reign in the UFC, Frank has also been more then victorious in other Mixed Martial Art competitions. He has worn belts as the Contenders Light Heavyweight Champion, the WKC World Submission Champion, and the WEC Light Heavyweight Champion and as the Fourth King of Pancrase.
As if that was not impressive enough, he holds two World Records for 14 and 20 second Championship victories in full contact fighting. His achievements have not only come with Championship belts but with admiration as evident in being named, "Fighter of the Decade" for 1990's by the Wrestling Observer, "Best Full Contact Fighter", by Black Belt Magazine (1998), and three time "Fighter of the Year" by Full Contact Fighter Magazine.
Frank's success is not limited to the ring; in fact, his success in the ring has led to his success outside of it. Frank's "Hollywood" experience includes a starring role with Chuck Norris on a "Walker, Texas Ranger" episode (#1 CBS TV series), an "ESPN Zone" BK4U National Commercial, and the HBO Series, "Oz".
Frank's natural good looks complemented with his superior physique make him an ideal choice as a model. He has had many opportunities in front of the camera including ads for Indian Motorcycle, Bad Boy and Gold's Gym to name a few.
It would seem fitting for a champion in the world of Mixed Martial Arts to be sought after as a choreographer. Frank's insight and knowledge with martial arts, complemented by his acting experience, enable him to bring realism and style to the screen. Some of Frank's best choreography has been for seven fight scenes on "Walker, Texas Ranger".
Frank Shamrock is regarded as a legend in the sport of Mixed Martial Arts. Not only is he recognized for his victories, which are impressive all their own, but for his respect and dedication to the sport. As a commentator his insight and experience has entertained fans from many different styles of combat sports and sporting events. He has commentated for shows such as the "Strikeforce Kickboxing Championship" event shown on ESPN2 and the Ultimate Fighting Championship on Pay-Per-View.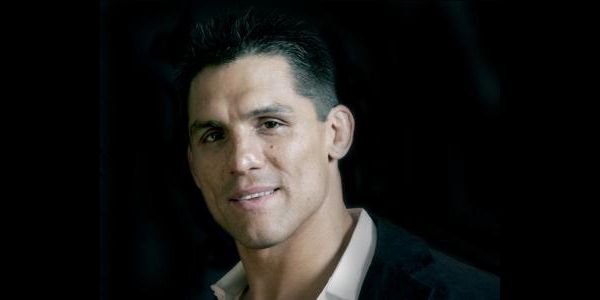 Frank's knowledge of the Mixed Martial arts is not limited to execution in the ring. Frank has created a school where he fulfills his desire to share with those who wish to train and educate themselves in the sport are welcome. He shares his experience and knowledge for health, fitness, discipline and all around well-being. He has also developed a National program named the Science of Officer Defense and Criminal Submission (S.O.D.C.S.) to provide law enforcement officers more efficient ways to apprehend a suspect as well as protect themselves.
Frank Shamrock is one of the most respected competitors in the Mixed Martial Arts world. Fans worldwide want to know how he trains, what gives him the edge to be so successful, and what his plans are for the future. Subsequently, he has graced the cover of countless magazines and has been a main feature in magazines and newspapers of all sports and lifestyles. He has been the guest of a NBC morning show, interviewed for MSNBC Special "Extreme Fighting", has been showcased on FOX SportsNet, and the subject of a RealTV feature "Frank Shamrock, the Ultimate Fighting Champion". He has made several hundred guest star appearances and interviews via television, cable, internet and the radio. Frank's success spans the globe from Tokyo, Japan to Las Vegas, Nevada.