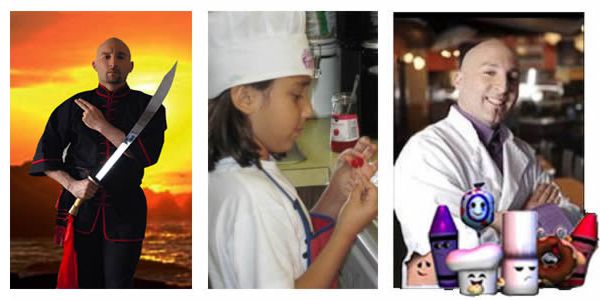 Brian David Robinson is the creator of Kid Kulinaire, a program designed specifically to combat the global childhood obesity epidemic. He was born in Poughkeepsie, New York, and currently resides in Columbus, Ohio.
Brian was only 14 when he began his cooking career at Coppola's, an Italian restaurant in Hyde Park, New York. While in high school (F.D. Roosevelt), he attended the B.O.C.E.S. culinary program. He graduated from the Culinary Institute of America (Hyde Park, NY) in 1990. Since then he has exercised his talents for companies Walt Disney World, Hyatt, Brio Millenia & Bonvie (BDI), AVI (Kenyon College) and COSI Children's Museum, to name a few. He also has his own restaurant/food service consulting group.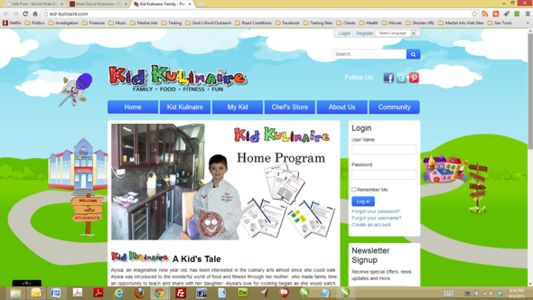 Brian David Robinson is also dedicated to martial arts. He has studied and become an internationally ranked master in Tae Kwon Do, Kung Fu, Tai Chi, Chi Kung, Chinese Kenpo, Reiki and trained in Capoeira. In addition, Brian is a master level member of the Black Dragon Fighting Society. His disciplined nature and esteemed reputation has allowed him to be inducted into the International Martial Arts Hall of Fame twice, once in 2002 for his "Dedication to the Arts" and then again in 2003 as the "International Martial Artist of the Year."
Brian's passion for nutrition, fitness, martial arts and teaching children has lead him to combine his passions into the "Kid Kulinaire" program, an effort to give parents and guardians the information and methodology needed to teach their children healthy cooking and eating habits in an atmosphere that is enjoyable for both.