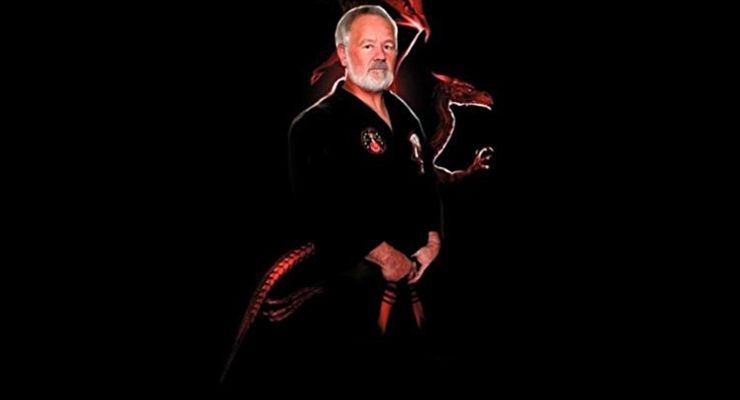 Rainer Schulte was born in Germany at the outbreak of World War II. During World War II, when he was only 5 years old, he was caught in the middle of a firefight between Russian and German soldiers. He was one of the only German survivors along with his sister Ursula and his mother Martha. This event along with others would influence Rainer's success as government protector and Kenpo master.
He was sent to the United States at the age of 14. As a young adult, he joined the Merchant Marines and stayed with them until the age of 25. He was introduced to martial arts after witnessing a bar fight where the attacker was much larger than the defender but the defender was able to defeat the attacker. When the defender was asked how he was able to defeat the larger opponent, he responded, karate.
After this incident, Rainer Schulte began searching for a karate school first attended a Tae Kwon Do school where the instructor showed him high flashy kicks that snapped when executed. This was not what Rainer Schulte was looking for and he left the school. He then visited Ed Parker's West Los Angeles school and was impressed by the class and the instruction of Mr. Dan Inosanto. Rainer joined the school and during his first week of training he met Mr. Ed Parker, Sr.. It was this meeting that convinced Mr. Schulte that he wanted to train American Kenpo.
Rainer Schulte achieved the rank of Black Belt in September of 1970. Two years later he was offered a job with the U.S. Consulate in Germany dealing with anti-terrorism. His fluency in German and his powerful martial arts skills made him perfect for the job. He was able to work undercover but soon became too well known and was then given the job of training security personnel.
While in Germany, Rainer Schulte also opened a Kenpo school and within months he had hundreds of students. He would later form a company that created martial arts gear and a security company who worked security for Paul McCartney's World Tour 1989 and others.
During that summer, Rainer Schulte returned to Los Angeles and was promoted to a 6th Degree Black Belt by Mr. Parker. This would be Rainer Schulte last promotion as Mr. Parker passed away Rainer Schulte did not want to advance under another instructor.
Michael Miller has written a book on the life of Rainer Schulte titled Legends of Kenpo: Rainer Schulte.