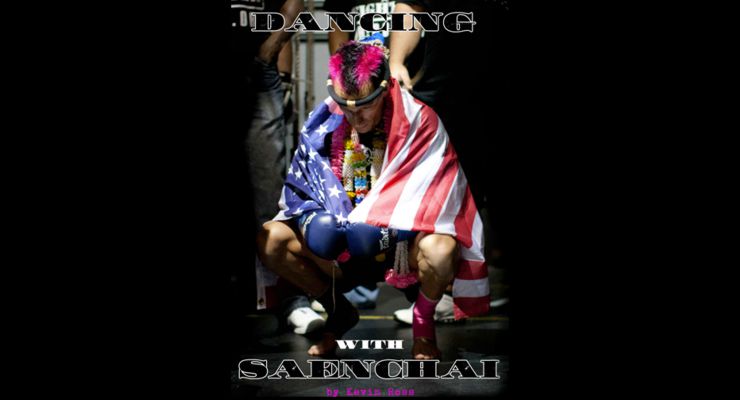 UPDATE: There will be a Kevin Ross Book Signing: Dancing with Saenchai hosted by Athlon RUB and Martial Arts History Museum on Saturday, December 8, 2018 at 6:00PM – 8:00PM. Join us there!!! Find out more on Facebook!
Dancing with Saenchai By Kevin Ross is a book about Kevin's martial arts training up to his fight with one of the greatest Muay Thai fighters of all time, Saenchai on August 14, 2011. The book was created from Kevin's journal which he kept all the way up to the most important fight of his life. He shares about his trip to Thailand to begin preparing for the fight, and all the insanity that took place overseas. He goes on to discuss his trip back to Las Vegas to finish his training and then about traveling to Los Angeles for the big night when he stepped across the ring to face Saenchai, one of the true living legends of Muay Thai. He discusses the ups and downs, his doubts and fears, and tells us all the crazy stories that took place along his way.
Kevin Ross has been at the forefront of elevating American Muay Thai on the International scene and he is an inspiration to countless students of Muay Thai. He is a fighter, author, speaker and artist.
Get an inside glimpse into the heart and mind of this modern day Renaissance man. Dancing with Saenchai is the first book by Kevin Ross, but he plans to write others about his unique life's journey.