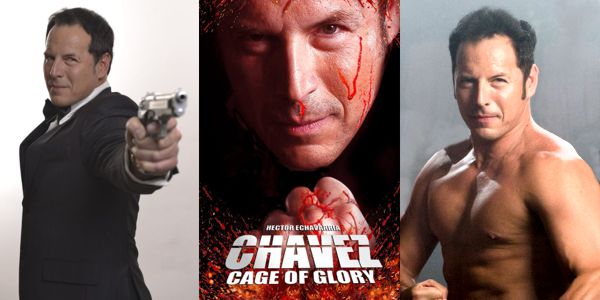 As a sickly child who suffered from severe asthma, Hector Echavarria was encouraged by his parents to use martial arts to overcome his handicap. He began his training at the age of 4 by studying Tai Chi Chuan and Chinese boxing with a Shaolin Monk, Grand Master Tung Kuo Tsao. By the age of 6 he had been trained in Judo and Jujitsu under Grand Master Mayamoto of Kodokan. By the age of 14, now a superb athlete, Hector had learned Karate, Tae Kwon Do and Kung Fu, and he became the youngest kickboxer to ever enter the ring professionally.
Hector Echavarria was named the "Full Contact Fighter of the Year" in 2000 and was the Vale-Tudo Kickboxing Champion of the World. He has won World Champion status in both the United States Karate Association and the World Kung-Fu Association and remains undefeated in eleven world kickboxing bouts. He is a Kung-Fu Master and has reached the following levels: 7th dan Karate Shury-ryu, 7th dan Kenpo Karate, 5th dan Tae Kwon Do, 2nd dan Jujitsu, 2nd dan Judo.
As an actor, Hector Echavarria's first appearance was on the hit TV show "Miami Vice". This tradition of success and discipline has also been applied to Hector's film career. Visit Martial Arts Entertainment to read more about Hector Echavarria.