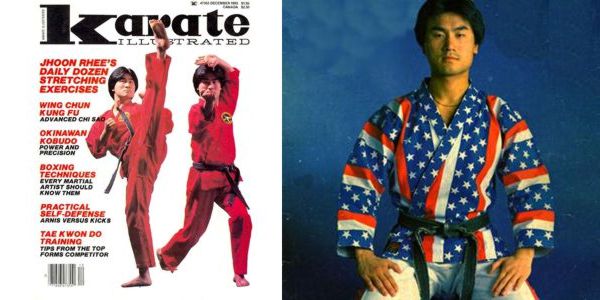 John Chung is a member of "Black Belt Hall of Fame", along with such notables as Chuck Norris and Bruce Lee. He is rated number one in the world since 1981 and holds world champion titles in both fighting and forms.
John Chung has had his techniques compared to Sam Snead's perfect golf swing, and his perfect 10 performances have been compared to Nadia Comaneci's perfect 10 performances..
As the World Forms and Fighting Champion, Chung has been featured many times on cover stories in martial arts magazines. In has also appeared on CBS News, ESPN, Fox News Lifestyles, Dance Fever, Regis Philbins's morning show, Eyewitness News, Nassau Coliseum, Madison Square Garden, White House, Capitol Center DC, RFK Stadium, DC Armory, FBI Academy.
John Chung has privately tutored martial arts students from all over the world. Many of his students have gone on to become national champions. The "king of kata" John Chung has also trained youth competitors who have become both regional and national champions. Mr. John Chung continues to teach seminars throughout the world educating and enhancing the abilities of martial artists.
His ability to teach from beginner to master level is world-renowned. In addition to personal appearances, he has created 23 instructional videotapes worldwide.