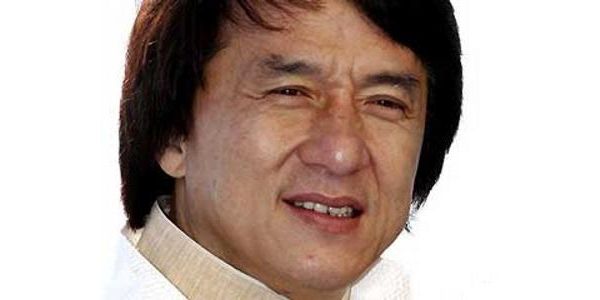 Jackie Chan was born in Hong Kong on April 7, 1954 to Charles and Lee-lee Chan who named him Kong-san Chan which means "born in Hong Kong."
Jackie's parents had steady work at the French embassy in Hong Kong, Charles as a cook and Lee-lee as a housekeeper. They were poor but the Chan family stayed together living on Victoria Peak in Hong Kong. When Jackie was little, his father would wake him early in the morning so they could practice kung fu together. Charles Chan believed that learning kung fu would help build Jackie's character, and teach him patience, courage and strength.
When Jackie was only seven years old his father took a job as the head cook at the American embassy in Australia but in jacke is best interest his parents left him in Hong Kong to learn a skill. He enrolled Jackie in the China Drama Academy where Jackie would study and live for the next 10 years of his young life.
At the China Drama Academy Jackie learned to act and sing and continued studying martial arts and acrobatics to prepare him for a life in the Peking Opera where these skills where used. The school was a sever place to grow up as the students were disciplined severely and were corporal punishment was used on the disobedient or those who made mistakes. Jackie had nowhere to go so he was forced to stay an endure a very harsh and difficult life. He saw his parents only rarely.
The Cantonese movie, "Seven Little Valiant Fighters: Big and Little Wong Tin Bar." gave Jackie his acting debut. He was only eight years old. He would later team with other opera students in a performance group called "The Seven Little Fortunes." where his career with fellow actors Sammo Hung and Yuen Biao began. It would be years later, but the three would work together and become "The Three Brothers". As Jackie got older he worked as a stuntman and an extra in the Hong Kong film industry.
At 17, Jackie graduated from the China Drama Academy and he and his classmates were forced to look for other work elsewhere as the Chinese opera was no longer popular. The China Drama Academy never taught their students to read or write so the only work available to these students was unskilled labor or stunt work. In Hong Kong movies were popular, and there was always a need for young, strong stuntmen. Jackie was known for his imagination and extraordinarily athletic skills, and he soon gained a reputation for being fearless, willing to try anything, and this lead to a demand for his talents in the movie industry.
For a few years the Hong Kong movie industry provided stunt work for Jackie as a stuntman, but when the Hong Kong movie industry began to fail, Jackie was forced to go to Australia and live with his parents. He worked in a restaurant and also on a construction site and it was there that he got the name Little Jack from a worker named Jack who had trouble pronouncing "Kong-sang". Little Jack soon became "Jackie".
Jackie did not like working in Australia as construction was difficult and even worse, boring, for the actor. In 1976 he received a telegram from a man named Willie Chan, who worked in the Hong Kong movie industry. Willie Chan was looking for someone to star in a new movie to be made by Lo Wei, a famous Hong Kong producer/director, and Willie had seen Jackies work as a stuntman and had been impressed. Jackie jumped on the opportunity to return to Hong Kong to work and he was soon on his way back to Hong Kong to star in "New Fist of Fury." Jackie Chan was only 21 years old.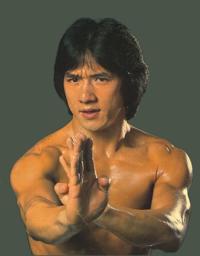 Once Jackie got back to Hong Kong, Willie Chan took control over Jackie's career and became Jackie's best friend and manager. Jackie is always quick to point out that he owes his success to Willie even though the movies Jackie made for Lo Wei were not the most successful. Jackie's career did not take off until he was able to contribute his own ideas and those ideas made him a star. Jackie was funny and he brought that humor to martial arts movies. His first success was "Snake in Eagle's Shadow," followed by "Drunken Master" and Jackie's first ever directing job, "Fearless Hyena." All became big hits in Hong Kong and thoroughout Asia.
Jackie moved to America where he hoped to break into the American movie industry but it would be many years before he woukld become popular in America, mostly because the Ameicans didn't know where or how to cast Jackie. Jackie was forced to leave the States and he re-focused his attention on making movies in Hong Kong. It would be 10 years before he would return to America to make Rumble in the Bronx, the movie that introduced Jackie to American audiences and secured him a place in their hearts. Rumble in the Bronx was followed by the Rush Hour and Shanghai Noon series and those movies put Jackie on the map in Hollywood.
Roles for Asians in Hollywood were not varied enough to keep Jackie's interest and his own inability to control certain aspects of the filming in America frustrated him. He continued to try, by making The Tuxedo, The Medallion, and Around the World in 80 Days, but none of these became the blockbusters that Rush Hour or Shanghai Noon had been.
Jackie's continues to do stunt work and action sequences in his films and in recent years, he has focused on new genres of film such as fantasy, drama, and romance.
Jackies heart has been capture by his charity work as Ambassador for UNICEF/UNAIDS and he spends his spare time working tirelessly for children and the elderly, and others who are in need. He continues to make films in Hong Kong, including the New Police Story in 2004.
Jackie is married to Lin Feng-Jiao and has been since 1982. He has a son, Jaycee Chan, who is an actor and singer.