Grandmaster Sid Campbell was the founding president of the World Okinawan Shorin-Ryu Karate-Do & Kobudo Association, and he was the first American to open a Shorin-Ryu Shorinkan dojo in the United States. This auspicious authorization was granted by grandmaster Shugoro Nakazato in the early part of 1966. Henceforth began a legacy that earned Campbell an international reputation as being one of the true pioneers to introduce the "art" of karate to the western world.
In the 40 years before his death, Hanshi Sid Campbell, 10th degree Black Belt, taught over 15,000 students and was either directly or indirectly responsible for Black Belt rank awards being bestowed on over 850 martial artists who earned these prestigious honors in the art of Shorin-Ryu (Kobayashi-ryu) karate-do. Before his death, Hanshi Sid Campbell supervised over 48 schools in the United States and abroad.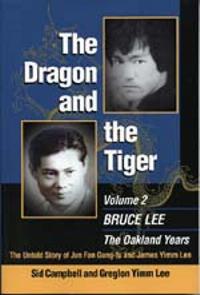 The Dragon and the Tiger, the Birth of Bruce Lee's Jeet Kune Do in Oakland co-author Sid Campbell was a featured inclusion in virtually every martial arts magazine in the world. Publications like Black Belt Magazine, Inside Kung-fu, Karate Illustrated, Budo International featured his articles and in several he was a monthly columnist during their early years. He was chronically documented in dozens of Okinawan related text and historical books written by authors that specialize in martial arts publications. For the past 20 years before his death, he was the editor and publisher of the World Okinawan Shorin-ryu Karate-do and Kobudo Association's DOJO NEWS. A newsletter that focuses on the ancient martial arts of Okinawa that evolved into modern-day karate
Among some of Sid Campbell's most notable achievements include being awarded the Presidential Sports Award (by President Jimmy Carter) for instructing the armed forces, listed in Bob Wall's Who's Who in the Martial Arts, contributed to and listed in Who's Who in Karate, inducted into the Professional Black Belt Hall of Fame, registered in the Who's Who in the Martial Arts Elite, featured in The Men of Merit (International Biographical Centre, Cambridge, England), seated on the Board of Advisors for Horizon Publications, dedicated inclusion in the Knights of Heaven Brotherhood of Martial Artist (volume 12), on the Board of Directors of the International Tao of The Fist Martial Arts Fraternity, profiled in Marquis Who's Who in the West, Who's Who in the World, Who's Who in Entertainment, Master Instructor (1993) World Martial Arts Hall of Fame, awarded the Crystal Award (comparable to the OSCAR for Martial Arts) in the category of Lifetime Achievement, featured inclusion in Contemporary Authors (volume 116), National Advisor to the United States Defense Tactics Association, retired vice-president of the United States Shorin-Ryu Karate Association, Director of the Pathways to the Orient Sports Academy, past Secretary of the Northern California Referee's Association, featured in Who's Who of American Martial Arts and Martial Arts: Traditions, History and People, Consultant to John Corcoran's "The Martial Arts Source Book", and bestowed with the prestigious Golden Fist Award for Outstanding Okinawan Instructor. He was a featured guest on Kelly Worden's Warrior Talk Radio Show and appeared as a special guest of numerous television shows across the United States.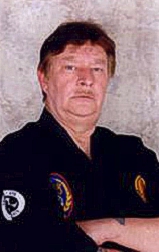 Sid Campbell was also on the Martial Arts Network Advisory Board for Chop TV, a distinguished member of the Board of Advisors to the International Congress of Oriental Medicine and Martial Arts, Creative Director for TRAC Productions and co-founder of the Kobudo Warrior Gear equipment company. He was also co-founder of the Islands Holding Company as well as a recipient of the Golden Halo Award bestowed by the Southern California Motion Picture Council.
As a leading authority on traditional Okinawan and Japanese martial arts, Soke Sid Campbell has written over 50 books on various topics including: Ninja Shuriken Throwing, The Weapons of Okinawa, Shadows of Darkness; Secrets of the Night Fighter, Exotic Weapons of the Ninja, Kobudo Weapon Fighting; Techniques, Tactics and Styles, Balisong; Lethal Filipino Knife Fighting, The Mercenary's Tactical Handbook, Kata; The Essence and Inner Meaning, Martial Arts Philosophy Made Easy, The Samurai Chronicles (Trilogy), Ancient Fighting Secrets of the Yin-yang, Weapons of Okinawa; A Devastating Kobudo Arsenal, Kobudo Weapon Fighting: Tactics, Techniques & Styles, Weapons of the Samurai; The Bushido Arts of War, The Cultural Weapons and Warrior Arts of Ancient Hawaii, The Adventures of Sir Sid of Dragunshire (Trilogy), Jigen-ryu Battlefield Samurai Sword Fighting Tactics, Knockout and Pressure Pointing Fighting authored by Mark Gerry and himself and numerous other titles. His short stories number over 200 and have been read by millions across the world. Books by Sid Campbell
Cinematically, Soke Sid Campbell was involved with the martial arts motion picture industry for over 20 years. He wrote motion picture scripts which included China Bomb, Falcon Claw (1981), Wingless and Bushwhackers. He appeared as an actor in Ninja Busters (1984), Weapons of Death (1981), Death Machines, and he was also the fight choreographer for The Master Demon (1991) starring Eric Lee. He was part of the cast of Martial Medicine Man (2014), Chasing the Dragon and Combat Mortal which starred  Dr. Z (Zee Lo). He choreographed over 600 action fight scenes that are seen in various martial arts films. In 1997 he was nominated for inclusion in the prestigious World Head of Family Sokeship Council.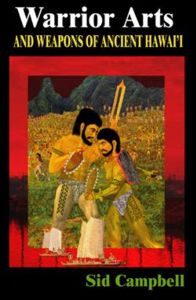 Sid Campbell was also been featured in numerous video instructional tape series including Super Nunchaku (beginner's course), Super Nunchaku (semi-advanced course), Super Nunchaku (advanced course), The Tonfa Police Baton, Boots, Buckles & Blades; Practical Street Fighting Secrets for the Urban Traveler, Fist Load Weaponry; Awesome Tools of Self-Defense and produced Eclectic Escrima for Self-Defense. Rising Sun Production distributes many of his instruction and educational programs. Many of his literary works and video productions are presently being converted to CD-ROM. He also wrote, produced and is the host of Just for Kicks, a cable formatted television program that features martial arts talent and guests. Shortly thereafter he was inducted into the Martial Arts Gallery of Fame. In 2000 (Year of the Dragon) he was a featured inclusion in The World Head of Family Sokeship Council's book The World's Martial Arts Elite.
Grandmaster Sid Campbell was one of the original founders of the World Martial Arts Masters Association Hall of Fame along with Mark Gerry, Grandmaster Eric Lee and Master (Sigung) Jimmie Willis. It is an organization that honors the true Great and Great Grandmasters from around the World. This elite cadre if inductees include legendary martial arts Grandmasters Al Novak, Ralph Castro, Adriano Emperado, Bob Wall, Dan Tosh, Ming Lum, Emil Bautista, Steve Spry, Dr. T.R. Crimi, Max Pallen, Carlos Navarro, Gene LeBell, Bob Maschmeier, Rob Castro, Ron Lew, Clarence Lee, Ciriaco "Cacoy" Canete, Dr. Jay-El Hinojosa, Dr. Alex Feng among others.
He was also a Founding Member of WorldBlackBelt.com, a prestigious organization that represented a broad spectrum of career martial artists from around the world. Its distinguished members once feature such renowned martial artists as Chuck Norris, Bob Wall, Eric Lee, Don "The Dragon" Wilson, Al Dacascos, Gene LeBell, David Krapes, Joe Corley, Jim Harrison, Fumio Demura, Alan Goldberg, Solomon Kaihewalu, Kathy Long, Chuck Merriman, Cung Le, Cynthia Rothrock, Jeff Smith, Frank Trejo, Ted Tabura, Bill Ryusaki, Bill "Superfoot" Wallace , Karen Sheperd, Frank Sanchez, Bob White, Bart Vale, and Douglas Wong among others.
Before his death, Sid Campbell was nominated and accepted on the Board of Directors of the International Moy-Ryu Karate-Do Federation – founded by renowned martial arts pioneers as Tomishuro/Tomigushku Sensei Robert Johnson Sensei and Hanshi Barry Moyer.
As an artist, Sid Campbell has painted over 100 works of fine art that are featured in several his latest books. His love for Hawaii and its beauty is represented in his art that is featured in several of his latest works including The Cultural Weapons and Warrior Arts of Ancient Hawai'i, In Search of the Golden Dragon in the Lost Temple of the Sun and his soon to be published coffee table book titled The Warriors of Ancient Hawaii before the Arrival Captain James Cook. Sid Campbell Artwork
Sid Campbell passed away on August 19, 2008 after a battle with cancer. His passing continues to be a great loss for the martial arts community.