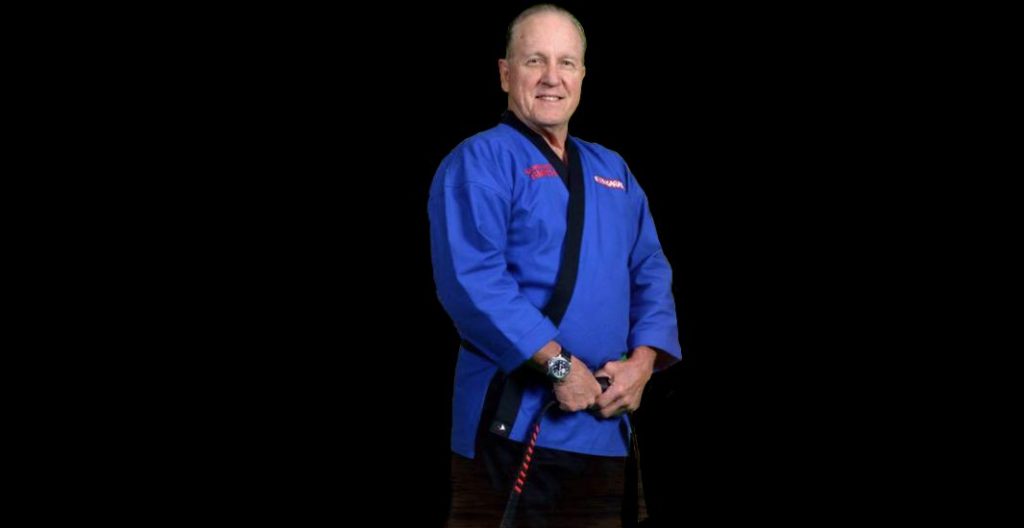 Jeff Smith, an 8th Degree Black Belt Master in Tae Kwon Do, has devoted over 40 years to the martial arts. He currently owns and operates three karate centers and travels worldwide officiating at tournaments, teaching and conducting seminars.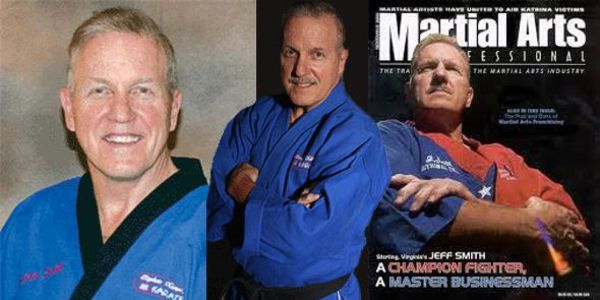 PROFESSIONAL BACKGROUND
Jeff is best known as the seven-time "World Light Heavy Weight Karate Champion." His title defense against Don King's heavy weight fighter Kareem Allah was seen by over fifty million viewers as a preview before the Ali vs. Frazier World Boxing Title Fight, known as the "Thrilla in Manila." He was coach of the World Champion United States Karate Team and the Junior National Team. He is a member of the Black Belt Hall of Fame, the first recipient of the Bruce Lee Award (selected by Mrs. Bruce Lee and Karate Magazine) and listed in the Who's Who of Martial Arts. Jeff is one of karate's legends along with Chuch Norris, Bruce Lee, Joe Lewis and Bill Wallace.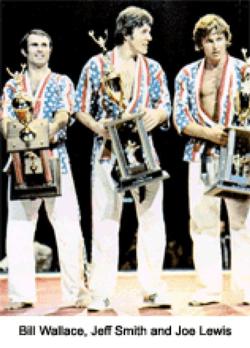 CAREER HIGHLIGHTS
Jeff has made appearances on ABC's "Wide World of Entertainment," "The Champions" TV series, Showtime, ESPN and Pay-Per-View events. He co-starred in a martial arts movie in Korea. He has been on the cover of every major martial arts publication and was selected by Washingtonian Magazine as one of Washington's top athletes.
CURRENT ACTIVITIES
Jeff is President of World Champion Jeff Smith Karate and operates three schools in Virginia, which have a current enrollment of over 1,500 students. His students include children, adults, professionals, sports celebrities and senior citizens.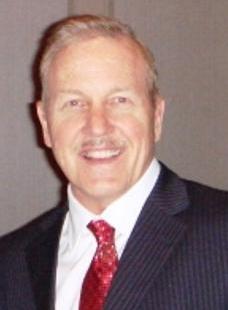 Jeff has performed at the White House in the "Kick Drugs Out of Your Life" campaign and again with his students in California for "Drug Abuse is Life Abuse" program. He conducts seminars in public schools for the "Just Say No to Drugs" campaign.
Jeff Smith also performed for Arnold Schwarzenegger on the White House lawn with his students for the Great American Workout and the President's Council on Physical Fitness. In addition, he conducts seminars both nationally and internationally for other karate schools and karate tournaments. He officiates at major karate tournaments, coaches teams in international competition and has done color commentary for karate events on national television, ESPN and Pay per View events.