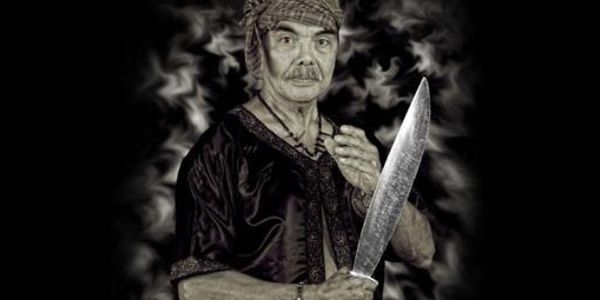 Grandmaster Max Pallen was born and raised in the Province of Camarines Sur, located at the southern most part of Luzon in the Philippines. He was first exposed to the Philippine martial arts at the tender age of six by his grandfather Luis Moratillo. His father, Zacarias "Kid Baron" Pallen, also exposed him to the art of boxing "Panuntukan". His experiences in street fighting go back to his younger years in the Philippines.
Grandmaster Max Pallen, Sr. was a young engineering student in the University of Nueva Caceres in Naga City, Camarines Sur, Philippines. In 1959, his father thought that it would help him develop a more prosperous future by sending him to the United States.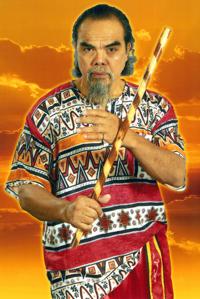 In the early 60's he met a combat Jujitsu instructor who began instructing him in the combat style of self-defense. In addition, Grandmaster Max began, and continues to practice, his training in the style of Kenpo karate. Still looking for a stronger foundation and a cultural identity, he decided to return to his homeland to study and research more Philippine martial art styles. Grandmaster Max also had the opportunity to study here in the United States under several Masters in Kali, Arnis, and Eskrima. Today, his quest for Philippine martial art skills continues through his travels to Luzon, Visaya, and Mindanao in the Philippines.
From his extensive experience, knowledge, and historical research, Grandmaster Max M. Pallen founded Pallen's Martial Arts Association in 1968, in Oakland, California. His many accomplishments towards the advancement of the Philippine Martial Arts included being the Executive Producer of the 1974 Asian Martial Arts Exposition at the Kaiser Center in Oakland, California. He also founded the Affiliated Martial Arts Promoters Association (AMAPA) and the founder of the Northern California Eskrima-Kali-Arnis Federation which promotes Philippine stick fighting tournaments in Northern California. He served as the Western Region Director of the World Eskrima-Kali-Arnis Federation (WEKAF) in 1997. He also served as the U.S. Director of the World Eskrima-Kali-Arnis Federation in 1998-2000.
Through his extraordinary level and skill and profound influence in the field of martial arts, Professor Max M. Pallen, Sr., has earned the esteemed titles of Grandmaster, Apo, and Professor by which he is widely recognized. Not only has he mastered a variety of systems in Philippine martial arts but also he has developed expertise in a diverse array of other combative methods that stress empty hand and weapon fighting.
Professor Pallen continues to develop Senkotiros, his system of Philippine martial arts; he has worked tirelessly to perpetuate the martial heritage of the Philippines; and he has established himself as a consummate instructor, competitor, coach, promoter, and official. He is also a proud instructor, coach, and trainer of several current National and World stick fighting champions.