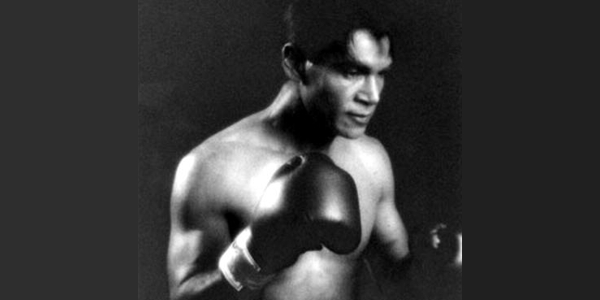 Born August 10, 1949 in San Luis de Colorado, Mexico, Carlos Palomino arrived in the United States at the age of ten. While serving in the U.S. Army in 1971 and 1972, Palomino was All-Army welterweight champion. In 1972 he also won the National AAU championship when he defeated eventual Olympic gold medalist Sugar Ray Seales. That same year he turned pro under the guidance of manager Jackie McCoy and began a steady march to the world welterweight championship.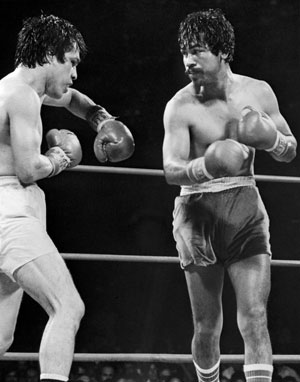 He tasted defeat for the first time in 1974 when Andy Price scored a 10-round win, but Palomino would not lose again for over four years. Following a draw against the highly regarded Hedgemon Lewis in 1975, Palomino would soon be matched with WBC champion John H. Stracey of England. Stracey and Palomino met June 22, 1976 in front of 8,000 fans at Wembley. Palomino dropped the champion twice in the 12th round before the referee halted the contest and declared Palomino winner.
As champion Palomino kept a busy schedule and would successfully defend his laurels seven times over the next two years, including title defense victories against Armando Muniz twice (TKO15, W15) and Dave Green (KO11) among others. On January 14, 1979 he lost his championship to Hall of Famer Wilfred Benitez via 15-round decision. Following a loss to 'Hands of Stone" Roberto Duran on June 22, 1979, Palomino retired to pursue an acting career. However, he ventured back to boxing for five bouts (4 wins and 1 loss) between 1997 and 1998 before retiring from the ring for good with a 31-4-3 (19KOs) record.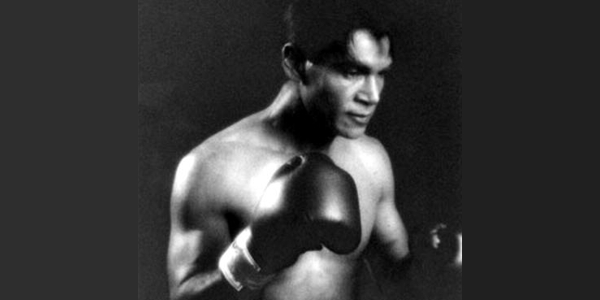 In the ring, the consistent Palomino was an intelligent, well-rounded technician with a sharp left hook and an effective body attack. Palomino, who has acted on the television program Taxi and in the popular Miller Lite Beer commercials, holds a degree in recreational administration from California State University at Long Beach.
Born in Mexico, "Fists of Steel" star Carlos Palomino has made his mark in the United States and the world as a champion athlete, a charismatic actor, and a dedicated activist who donates generous amounts of time to anti-substance abuse, anti-gang, and educational programs for young people.
Athlete: Carlos Palomino, is well known to sports enthusiasts for winning and holding the world welterweight boxing championship from 1976-1979. A latecomer to the sport, he took to boxing while in the army during the early 1970's. He turned pro in 1973 and entered college the same year. Three years later he celebrated both his championship victory and the award of his bachelor's degree in recreation administration from California State University, Long Beach, becoming the only boxer in history to simultaneously hold a college degree and a boxing championship. In 1989, Palomino was one of the youngest boxers ever to be inducted into the Boxing Hall of Fame.
Actor: Keeping in promise to himself to retire from boxing at age thirty, Carlos took up a new career in 1979, acting. Since that time, he has appeared in seven feature films, seven television series, theater productions, and commercials for products such as Miller Lite and V-8 juice. He first appeared in Peter Fonda's "Dance of the Dwarfs", "Fists of Steel" and "Down and Dirty". he has also co-starred in television hits "Hills Street Blues", "Buck Rogers" and "Taxi".
Activist: With three children of his own and ten brothers and sisters, Carlos Palomino has always enjoyed working with young people. for many years he has been active in counseling kids from the barrios of Los Angeles, encouraging them to stay in school and away from drugs and gangs. He is active in the Narconon program within the school system, visiting classes and speaking to students about his boxing career experience with providing the insight necessary to reach young people. He has received numerous awards for his charitable work and has also been recognized by several community organizations and leaders.
Hall of Fame, Welter Weight Boxing Champion Carlos Palomino started Azteca, a national merchant credit card processing company. Azteca offers its credit card processing and check services primarily to Latino-owned businesses across the United States. Azteca also recruits bi-lingual Latino sales representatives to market its credit card processing services to the Latino-owned businesses.
One of Azteca's primary goals is to give back to the Latino communities by making donations generated by credit card processing to fund scholarships for Latino youths, outreach services to Latino charities and charitable fund raising events for the benefit of disabled Latino children. Azteca strives to make a difference in the Hispanic and Latino cultures by providing unique opportunities to the disadvantaged and "at-risk" youths within communities across the country.