Wing Chun Kung Fu Master Alan Goldberg has been training in the martial arts for over forty years. He has studies Wing Chun, Five Animal Kung Fu and Shotokan karate. Master Goldberg is Grandmaster Jason Lau's number one disciple, and was right alongside him from his days in the Flatbush Avenue neighborhood. Alan Goldberg has been seen and heard in magazines, newspapers, television, cable, and radio throughout the United States.Alan Goldberg also has several instructional video credits, and is also the publisher of Action Martial Arts Magazine.
Action Martial Arts magazine, is the largest and most widely read FREE martial art publication in the world. Action Martial Arts Magazine is a quarterly publication for Martial Artists which contains a variety of articles and interviews from various masters and celebrities in the martial arts world. The magazines articles range in content from nutrition in the martial arts to advisement by masters on how to improve your martial arts skills. It is the official magazine carrying the ratings for F.A.M.E, New England Karate Commission and the Work Karate Union. Action Martial Arts magazine has become the largest FREE FULL COVERAGE magazine available today.
Alan Goldberg is also the founder and host of the largest martial arts event in the world entitled "Action Martial Arts Magazine Mega Weekend which includes the Hall of Honors, Expo/Tradeshow and Seminars," which has been held in Atlantic City, New Jersey for over a decade.
Alan Goldberg is an advisor for USAdojo.com, and he is recognized as one of the hardest-working individuals in the martial arts. Master Goldberg's dojo is in the heart of Brooklyn, New York where he has taught tens-of-thousands of students.
Sifu Alan Goldberg has a long list of high profile students such as actor Joe Piscopo, who co-starred with Chuck Norris in Sidekicks, former heavyweight fighter Dimitrius "Oaktree" Edwards, who broke Mike Tyson's ribs in a sparring session just prior to the former champion's first fight against Evander Holyfield, and Dr. Richard Pearl, who was recognized by Newsweek Magazine as one of the top orthopedic surgeons in the United States.
"I am particular with who I train because my students become part of our very close family," explained Alan Goldberg. "I have had opportunities to expand, but I am really not interested in having a large school because it loses some of the tradition."
Training with Master Alan Goldberg is serious and not like attending an ordinary Martial Arts class.
"My students take an average of three classes per week and each class runs at least three hours," Alan Goldberg explained.
Despite these intensely rigorous workouts in this combat style, Master Goldberg's students remain loyal.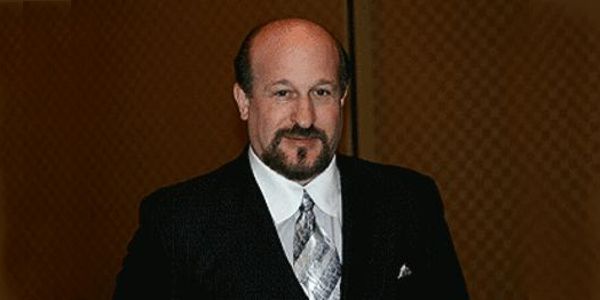 Master Alan Goldberg is completely devoted to his art and he has instilled the same dedication in his students. At the age of twenty-four, Alan Goldberg was the first person to actually go and live inside a Shaolin Wing Chun Temple.
"I lived there for five years and I would have stayed longer, but I got married and my wife didn't think that would work too well," joked Goldberg. "I was inspired by David Carradine and his Kung Fu television series, and I saw living in this Temple as my calling." "It was quite an experience, we would train around the clock, sometimes I would get a knock on my door at 4:00 a.m. and it was time to train."
Alan Goldberg is also the creator of Law Enforcement Survival Systems (L.E.S.S.), which was taught to the New York City Emergency Service Unit of the police department. He is also the New York State Commissioner of ORA.
Outside of his dojo, Alan Goldberg is better known as a martial arts entrepreneur. In addition to publishing Action Martial Arts Magazine he is also the creator of the very popular Action Martial Arts Trading Cards. He has produced television and movie projects, and is the host and promoter of the largest martial arts event in the world The Ultimate Destination for Martial Arts: Action Martial Arts Magazine Hall of Honors, Seminars and Expo which has been held in Atlantic City, New Jersey for over a decade and is the most exciting martial arts events in the world.
For more information about Alan Goldberg and Alan Goldberg's Wing Chun Kung Fu, visit Alan Goldberg's Wing Chun Kung Fu school listing on the Martial Arts Schools and Businesses Directory using the image on the left.