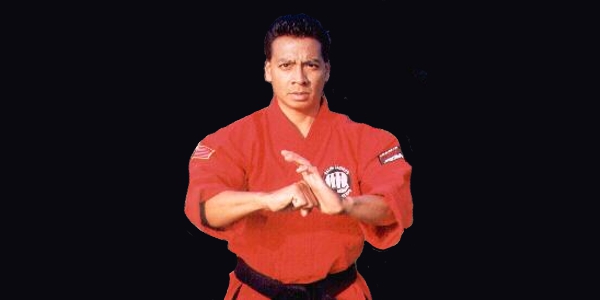 Grandmaster Rob Castro, 10th degree Black Belt in the art of Shaolin Kenpo, started his training at the young age of 5 under the direction of his father, Great Grandmaster Ralph Castro, the creator of the Shaolin Kenpo system and founder of the International Shaolin Kenpo Association.
In 1963, Rob Castro performed a demonstration at the very first International Karate Championships held in Long Beach, California, produced by Ed Parker, the Father of American Kenpo Karate. Throughout his 40+ years in the martial arts he has won hundreds of awards in forms as well as sparring competition. He is currently giving domestic and international seminars.
The International Shaolin Kenpo Association was established in 1981 by Great Grandmaster Ralph Castro to be the only governing body over his art of Shaolin Kenpo. The Association regulates the technical quality of Shaolin Kenpo and governs its members. It determines rank promotion criteria and maintains standards and ethics. The Association determines who are certified Shaolin Kenpo instructors and sanctioned schools, and it requires that they are subject to inspection, review, and revocation.
The Association represents Shaolin Kenpo, so it mediates and resolves issues that are the interests of Shaolin Kenpo. The Association holds and promotes competitions, seminars, demonstrations, and other events.
The Association currently requires members to be practitioners of Shaolin Kenpo — students and teachers, and Shaolin Kenpo schools. Currently in discussion is a proposal to allow a class of non-voting members or associates who are former students, former instructors, parents, local business persons, or community leaders who have a special interest in supporting Shaolin Kenpo. Other such associates in the future might be a few prominent martial artists (of other systems) who are carefully selected and invited to collaborate with the administrators of Shaolin Kenpo to organize joint events.
Grandmaster Rob Castro the current vice-president in the leadership of this prestigious organization.
For more information about Rob Castro and the International Shaolin Kenpo Association visit their listing on the Martial Arts Schools and Businesses Directory by clicking on the image on the left.