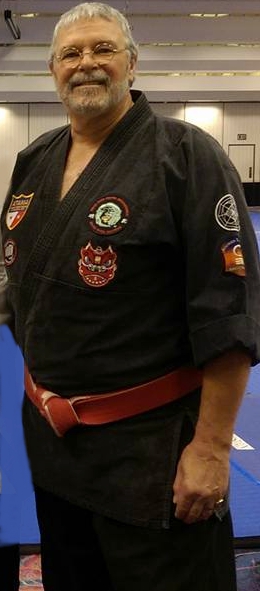 For 60 years Senior Grandmaster Tyron Crimi, also known as T.R. Crimi, has been passionately immersed in martial arts. His path began in 1956 in Nevada. He trained in Judo for the next four years. In 1963 he moved to Grass Valley, CA and in the city of Sacramento he found a new dojo where karate was taught. In 1969 he received a Dojo Shodan in Kempo Karate. The following two years (1970-1972) took Grandmaster Crimi through a multitude of martial arts, including Hwarang Do, Tang Soo Do, Hapkido, Aikido, yet his quest was still unfulfilled.
In 1972 Tyron Crimi interest was peaked by an article pertaining to the "elite" of the martial arts world. This was in reference to Jujutsu. He then found a seminar being taught in Nevada, by a Professor Francis Merlin "Bud" Estes (who was a student of the late Grandmaster of Kodenkan-DanZan Ryu Jujutsu Seishiro "Henry" Okazaki), and attended. In Professor Estes, Dr. Tyron Crimi found his true master. With permission from Professor Estes, he opened his own Dojo in Grass Valley, California and founded Hikari Ryuza Ryu Do Kan®, and Hikari Ryuza Ryu Jujutsu®. Dr. Crimi was a student of Professor Estes starting in 1972 and was a private student of Professor Estes' for the last four years of Professor's life, traveling at least twice a week from Grass Valley to Chico, California until Professor Estes' death in 1981. One-year prior to his teacher's passing, while receiving his Sandan, he was imparted these words: "Welcome aboard. How does it feel to be a servant to mankind for the rest of your life?"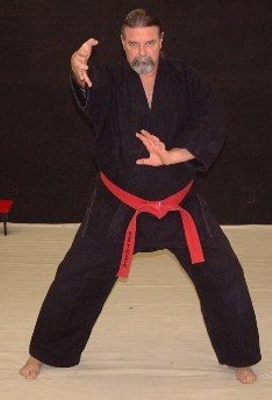 Grandmaster Tyron Crimi has been teaching Martial Arts i.e. Karate and DanZan Ryu Jujutsu for the past 48 years, 40 of those years have been spent teaching Hikari Ryuza Jujutsu®. Since the opening of his dojo, Dr. Crimi has been responsible for 39 students attaining the rank of Black Belt (Shodan) and higher. He has been a defensive tactics instructor for law enforcement for over 40 years. His defensive tactics course is certified through the Commission on Peace Officer Standards and Training (POST), California Department of Justice. His curriculum includes special courses of tactical training, such as ATGrD (Advanced Tactical Ground Defense), PCT (Pain Compliance Techniques), and Ha-e-Ha (knife to knife).
Current Martial Arts Ranks And Honors
The rank of Judan 10th degree Black Belt, Grandmaster of Hikari Ryuza Jujutsu® (ATAMA, EJJU # 660/2003)
The rank of Kudan 9th degree Black Belt, Shihan of Danzan Ryu / Goshin Ryu Jujutsu (EJJU # 707/2002)
Education (Academia)
Dr. Crimi holds a Ph.D. in Medical Science, an O.M.D. Doctor of Oriental Medicine, and is board certified through the United States Integrative Medical Association, the American Alternative Medical Association, the American Naturopathic Medical Association, and the International Alternative Medical Association.
Professional
Grandmaster Crimi is the President of The American Teachers Association of Martial Arts (ATAMA).
Grandmaster Crimi may be contacted through Prof. Geary (Shizumi Sensei) at the:
Hikari Ryuza Ryu Do Kan®
11990 Sunset Hill Road, Penn Valley, CA 95
Phone: 530-432-5588 Fax: 530-432-0674
E-mail: admin@hikariryuzacenter.com Website: https://ryuzado.com/