10th Degree Black Belt, Grandmaster Frank Sanchez, is one of the true modern day Sokes of martial arts. His system of SAN-JITSU is Guam's first Internationally recognized martial art style. Born April, 21, 1948 in Tamuning, Guam. He was made an Honorary Ambassador-At-Large for Guam in 1976. He also holds an Honorary Doctorate in Humanities from Great Plains Baptist College in South Dakota. A student of martial arts since age 11. Frank Sanchez holds Black Belts in Judo, Jiu-Jitsu, Karate and a Red Sash in Jing Jow Pai Kung-Fu. His most famous instructors include Hawaiian born Professor Siegfried Kufferath who was one of the legends of the popular worldwide Kodenkan Danzan Ryu Jiu-Jitsu System and Yoshitoshi "Moon" Watanabe, former all Hawaiian Islands Judo Champion. His system of San-Jitsu which was formulated in the Village of Toto, Guam in 1971 has received worldwide attention in magazines and seminars as one of the more brutal and unique styles of Ju-Jitsu pracitced today.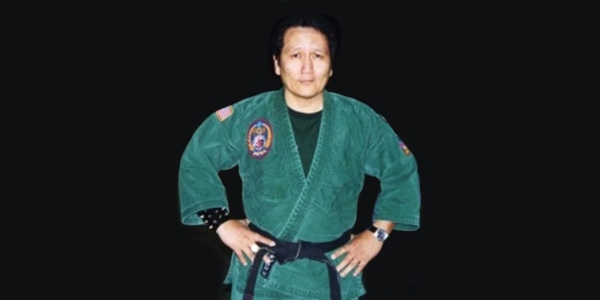 Frank Sanchez is a Supreme Advisor to the MARTIAL ARTS COLLECTIVE SOCIETY of California and a former A.A.U. Chairman for Jiu-Jitsu in Florida. Frank Sanchez is also the Executive Director and Founder of the WORLD HEAD OF FAMILY SOKESHIP COUNCIL which is the largest and most elite of the martial arts grandmasters councils now in existence today and the AMERICAN MARTIAL ARTS ALLIANCE INTERNATIONAL which has members of all styles and ranks with branches in Scotland, England, Germany and Ecuador. Aside from these organizations, he is also an Honorary Member and Advisor to over 30 martial arts organizations worldwide and one of the few CIVILIANS certified by ASLET (AMERICAN SOCIETY OF LAW ENFORCEMENT TRAINERS) as a Police trainer.
World Head of Family Sokeship Council 27th Anniversary
Articles on Frank Sanchez and his SAN-JITSU System have appeared in International publications such as BLACK BELT, INSIDE KUNG-FU, INSIDE KARATE, KARATE ILLUSTRATED, MARTIAL ARTS TRAINING, KARATE/ KUNG-FU ILLUSTRATED, THE WORLD OF MARTIAL ARTS, BUDO DOJO, THE KARATE VOICE, FULL CONTACT, THE KARATE STAR (from India), CINTURON NEGRO (from Spain), KAMPFKUNST INTERNATIONAL (from Germany), COMBAT (from England), LATTE (from Guam), etc. His book on the subject of SAN-JITSU written in 1976, can also be found in the Reference Section of Guam's libraries, the Pacific Islands Collection of the University of Guam, the Guam Museum and England's Cambridge University Micronesian Center.
Frank Sanchez is in constant demand for personal appearances and seminars world wide. Professor Frank Sanchez has been inducted into martial arts Halls of Fame both nationally and abroad.
To contact Frank Sanchez and the World Head of Family Sokeship Council visit their listing on the Martial Arts Schools and Businesses Directory by clicking on the image on the left.