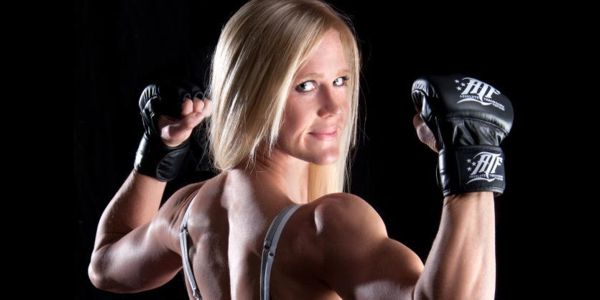 American mixed martial artist Holly Holm competes in the Ultimate Fighting Championship bantamweight division. She is a UFC Women's Bantamweight Champion.
Holly Holm is a former professional boxer and kickboxer. During her boxing career, Holly defended her titles 18 different times in three weight classes. Her most notable win in mixed martial arts occurred at UFC 193, when she captured the bantamweight title and gave Ronda Rousey her first loss in the sport by delivering a kick to Rousey's head for a TKO.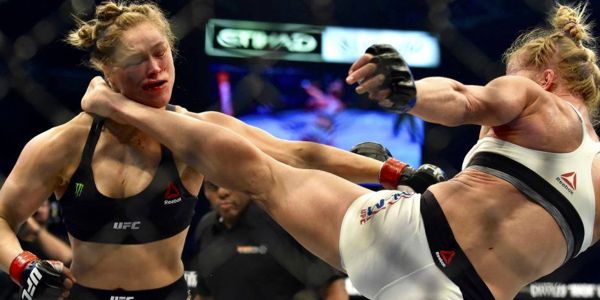 About the Video Above

Holly Holm: Never Give Up | MMA Fighting Documentary Short
What defines a legend?
Holly Holm is arguably one of the most popular MMA fighters in the world right now. This is in no small part due to her epic victory of the undefeated Ronda Rousey in 2015. But her reputation goes beyond that one moment. While she has had a roller coaster of a career since her victory against Rousey – she has an indomitable spirit that keeps her going. What defines a person as a legend? Is it one defining moment or a collection of moments that build a determined legacy? For Holly Holm, Ronda Rousey is not her only defining moment. A legend doesn't need to be undefeated. They can come back stronger. A legend doesn't settle for just one defining moment – they want to make each new moment the next defining battle in their career.
In our brand new Generation Iron Original mini documentary, Never Give Up, our cameras go beyond the octagon and into the mind and determination of Holly Holm. An exploration of that almost undefinable quality that makes her more than just an MMA fighter – but a legend.