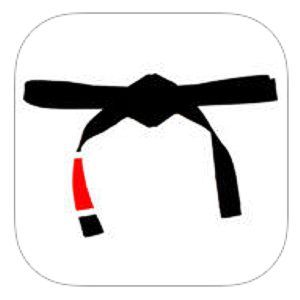 The iBJJ APP for iPhone and iPad offers 82 Gi and No-Gi Brazilian Jiu-Jitsu submissions, escapes, advancements and drills and you can purchase many more techniques from the new iBJJ Store. If you're into BJJ, train anywhere with this app.
OVERVIEW
Techniques are broken down to show their extreme detail. iBJJ use text over the frames to cover what would be missed in a normal speed video. The text can be hidden if desired.
Instruction is given by from Nate Ryan, a 3rd Degree Black Belt under Robert Maia from Gracie Barra Boston, and the owner and head instructor at Mass BJJ (www.massbjj.com)
MASS BJJ on the Martial Arts Schools Directory
APP FEATURES
Favorites list
Resume
Play "flip book"
Reverse view
Play speed setting
Text transparency settings
APP TECHNIQUES
There are so many techniques that we can't list them all here.
The iBJJ App covers drills, submissions, advancements, escapes, and defenses from these positions:
Back Attacking
Guard Bottom
Guard Top
Mount Top
Mount Bottom
Side Control Top
Side Control Bottom
Half Guard Top
Half Guard Bottom
Drills
Standing
WHY STILL PHOTOS IN OUR APP?
They originally were going to make this application with video. But as they played around with it they found that by merging the two mediums they really could create a lightweight application that brought the best of both worlds together. Each move was shot in video, and then picked the key frames that they felt emphasized the details they wanted to teach. The play button allows you to see the frames in a flip book mode so that the motion and momentum within the moves is not lost.
They've found that using the frame by frame method of instruction allows you to take in moves at the pace you want. You can jump around fast or spend lots of time scrutinizing a particular frame until you get it just right. Video forces you into the pace the instructor takes. We allow you to take your phone onto the mat and work the details.
Their goal with this app is to offer information in a seminar type format. Many books and videos try to give an overview of the art, starting with the basics and offering techniques from every position. With this application, they are trying to simulate the information you would receive in a seminar. IN the future plans are to bring in other black belts and professional fighters to do online seminars showing some of their favorite techniques.
See App on iTunes