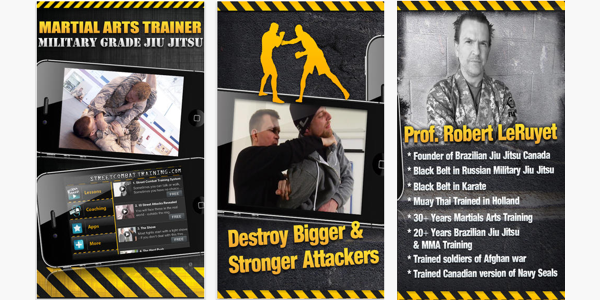 Description
Your own personal self defense videos wherever you are!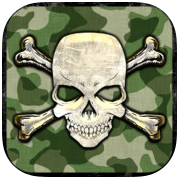 FEATURES:
* Quick and simple instructional videos
* Detailed explanations and demos
* Developed by Military Grade Jiu Jitsu Expert
* High quality video and audio
Average Review Rating: 4.6/5.0 stars
5 STARS! – "Amazing app! Techniques are really helpful to defend yourself in the streets."
5 STARS! – "Shows u the right thing to do when someone is trying to bully u."
5 STARS! – "Best self defence app on the market, learnt some proper good stuff here"
Martial Arts Trainer is a great app for learning self defense from the comfort of your own home. The lessons are taught by a certified Prof. Robert LeRuyet, Professional Self Defense Instructor and Founder of Brazilian Jiu Jitsu in Canada. Spending a few minutes a day will reveal techniques and secrets will help you prepare against common assaults, bullying, mugging and attacks you will encounter in your life.
The concise and easy-to-understand video lessons are designed for all experience levels and will help you learn self defense quickly and easily.
* If you like Martial Arts Trainer, check out these full version Apps:
Self Defence Unarmed Pro – Unlocks All Hand-to-Hand Fighting Lessons
Self Defence Weapons Pro- Unlocks All Hand-to-Weapon Fighting Lessons
Self Defense FightEnders Pro – Unlocks All Fight Enders Lessons
OR
*Check out "Wing Chun Martial Arts" for chinese kung fu self defense!!!