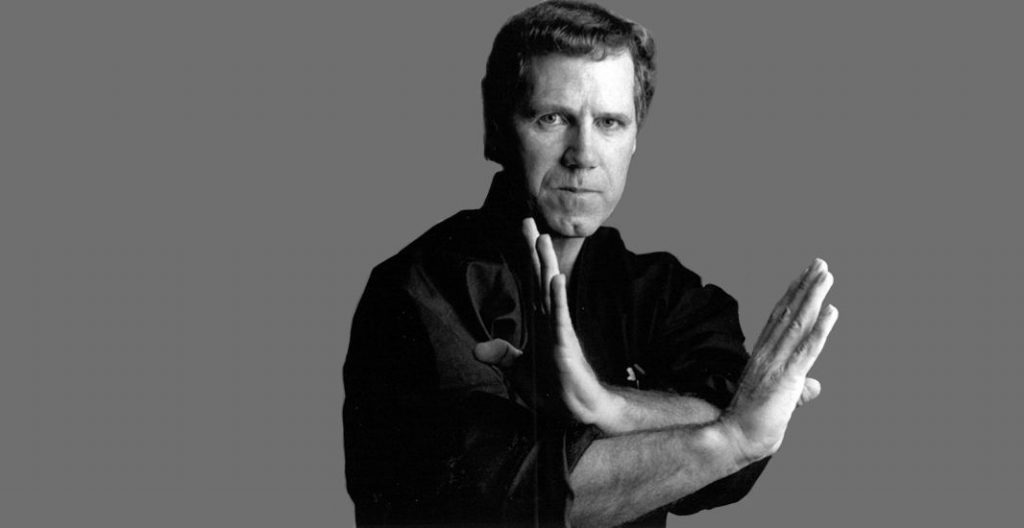 Inside Karate magazine called him "the published authority on American karate." Black Belt magazine recognized him as America's foremost martial arts educator. Martial Arts Professional magazine listed his birthday in Dates with Destiny "celebrating prominent people and events for December." And Karate International magazine noted that "His name is recognized worldwide as one of the top writers in the field" and "the nation's top (martial arts) camp director." When it comes to high quality martial arts instruction, Radford University's Dr. Jerry Beasley has risen to the top in his field.
Jerry Beasley began martial arts instruction in 1966 in the Oyama style but switched to the tae kwon do moo duk kwon in 1968, in which he was promoted to assistant instructor in 1969. A student of Grand Masters Soo Lee and Ju Kim, Beasley received private lessons from the latter for one year. As a college student, he was privileged to study a variety of arts from instructors from China, Korea, and Japan. Arts such as jiujitsu, hapkido, wing chun, and tai chi were commonly available to the college community.
Although Jerry Beasley never abandoned his Korean martial arts roots (achieving 9th dan in 2003) Beasley branched out to study exclusively with Grand Master Joe Lewis, from whom he received his 6th, 7th, and 8th dan ranks in the hard-contact Joe Lewis style. In 1999, Beasley was awarded the 9th dan in a highly publicized ceremony including Professor Wally Jay and Grand Master Michael DePasquale, Sr. (Also in attendance were several East Coast legendary masters and champions Joe Lewis and Bill Wallace.)
Tom Destry, book reviewer for Karate and Fitness International, noted that "Dr. Beasley's office at Radford University has become an honest to goodness martial arts laboratory." Regarding Beasley's 1982 book, American Karate: The Master Text, Destry writes, "The author has recorded, in his own unmistakable style, an easy to read, yet intellectually stimulating, history of karate in the United States. Beginning with the Gold Rush of 1849, Beasley has recorded every major event, and categorized them as significant eras that result in the development of American-style martial arts."
Dr. Beasley followed the success of The Master Text with In Search of the Ultimate Martial Art in 1988, Way of No Way in 1992, and The Greatest Karate Fighter of All Time, published in 1998. The Jeet Kune Do Experience was published in 2000 and followed by the much acclaimed Mastering Karate in 2002 In addition to these six books, Beasley has authored more than 100 articles published in every major martial arts journal. To satisfy demand for his instruction, Dr. Beasley has been the featured artist in 10 martial arts instructional videos. In 1998, he completed a five-tape series on Jeet Kune Do for Panther Video (San Clemente, California), the world's leading martial arts instructional video producer. Since that time, his videos have sold worldwide.
And who benefits from the international attention which Dr. Beasley receives? Both his students at the university and the more than 3,600 Black Belts whom he has supervised through AIKIA—the first independent martial arts teachers organization. Members may attend the world famous Karate College martial arts camp (now in its 19th year), hosted by Beasley each summer. Students have an opportunity at the camp to meet such martial arts legends as world champions Bill Wallace, Joe Lewis, and Renzo Gracie, movie stars like Fumio Demura (the man who doubled as Mr. Miyagi in the popular Karate Kid movies), Olympic gold medalist Herb Perez (taekwon do), and the official martial arts instructor to the United States Senate, Grandmaster Jhoon Rhee.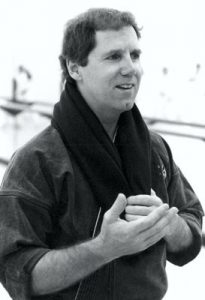 Beasley, an 8th degree black belt in Joe Lewis Karate/Kickboxing, was a top rated writer/promoter of Bruce Lee's art of Jeet Kune Do in the 1990s and has even worked with martial arts superstar Chuck Norris. The fact is that both Jerry Beasley and Chuck Norris were inducted into the 1989 World Martial Arts Hall of Fame in Cincinnati, Ohio. Yet Beasley feels most at home in the college classroom. In fact, he designed his own martial arts curriculum in college. A 1985 Inside Karate article states, "You won't find it in a college classroom. In fact, Dr. Jerry Beasley, Radford University professor, may be the only man in the United States to possess a post graduate degree in the martial arts."
In 1986, Jerry Beasley designed the first ever multicultural martial arts option at Radford University. A 1998 issue of Martial Arts Training states that "Radford University boasts perhaps the country's only legitimate martial arts curriculum." Each summer, Beasley serves as consultant to more than 200 martial arts schools throughout the United States and Canada. With constant research and publishing, and networking and training, it's no wonder Dr. Beasley is able to stay informed on the latest martial arts technology. He gives back to his members and students state-of-the-art information. It is for this reason that Radford University is known as the Mecca of martial arts cross training methodologies, and AIKIA and Karate College have become world famous for high levels of service and performance.
With so much national and international exposure, it's surprising that Dr. Beasley has received very little press in his hometown. "I like it that way," Beasley says. This way, he can—and does—volunteer his time, without fanfare, to teach free of charge to women's group, senior citizens, and others. He runs a small club at Community Christian Academy (Christiansburg, Virginia) which has contributed more than $5,000 to benefit Christian education.
In May 1999, Jerry Beasley received the award for "Outstanding Scholarly Activity" from Radford University's College of Education and Human Development and was promoted to the rank of professor. That same month Jerry Beasley also received the Outstanding Alumni Award in sociology from his alma mater, Virginia Tech (Blacksburg, Va.).
Having previously appeared on the covers of three martial arts magazines, including Inside Karate, Inside Kung Fu, and Karate International, Jerry Beasley was invited to pose for the cover of the September 1998 issue of Black Belt magazine, the world's leading self defense magazine. In 2000 Dr. Beasley was inducted into the Black Belt Magazine Hall of Fame as Instructor of the Year. More recently, Dr. Jerry Beasley has earned a U.S. patent and trademark for his invention of the Road Rage Reducer, an inter-vehicular communication device that may eventually change the way we think about highway and interstate driving.
Whether Dr. Jerry Beasley is teaching, researching, writing about, or promoting martial arts instruction, Beasley can be counted on to provide a quality effort. Perhaps Karate International said it best when they noted that Dr. Jerry Beasley is considered "the top in his field."
By Travis McWayne
Dr. Jerry Beasley at a Glance
1966: Begins martial arts instruction in kenpo and Oyama-style karate
1968: Begins instruction in tae kwon do moo duk kwon (tang soo do) with Master Soo Lee
1971: Earns 1st dan in tae kwon do under Master Ju Kim; opens tae kwon do school
1972: Begins ITF-style tae kwon do; opens club at a community college; studies hapkido
1973: Earns 2nd dan in tae kwon do under Master Hosik Kang; earns B.A. degree in philosophy from Virginia Tech (Blacksburg, Va.); begins karate club at Radford University (Radford, Va.)
1974: Earns 3rd dan in ITF-style tae kwon do from Master James Lee; begins kickboxing and full-contact karate
1975: Begins study of shaolin kung fu; advances in study of jiujitsu; 1975 National All-Star Taekwon Do Champion
1976: Studies boxing and judo; 1976 American All-Star National Taekwon Do Champion
1977: Earns M.S. degree in sociology from Virginia Tech (Blacksburg, Va.); promoted to 4th dan tae kwon do
1978: Publishes first article in Karate Illustrated
1979: Begins AIKIA
1980: Earns 5th dan in tae kwon do; opens full-time AIKIA karate studio; earns Doctor of Education degree from Virginia Tech (Blacksburg, Va.); begins study of wing chun and tai chi, Continuous advancement in hapkido and tang soo do
1981: Travels to Raleigh, N.C., to spar with Joe Lewis; becomes Lewis' student; travels to Charlotte, N.C., to study JKD/kali with Dan Inosanto; receives 2nd dan in hapkido
1982: Becomes editor of Karate Digest magazine; publishes first book
1983: Joe Lewis joins AIKIA; AIKIA begins national advertising and promotions
1985: Takes an assignment as writer/promoter for the American Ninjutsu Federation; receives 6th dan JLAKS (Joe Lewis American Karate Systems)
1986: Begins multicultural martial arts option at Radford University (Radford, Va.); receives title "Czar of Sport Ninjutsu" from Martial Arts Stars magazine (Los Angeles, Calif.)
1988: Publishes first JKD book (Paladin Press); begins Karate College summer camp
1989: Inducted into World Martial Arts Hall of Fame (Ohio) and other halls of fame
1990: Promoted to 7th dan JLAKS. Introduces the Mixed Martial Arts format at Karate College.
1992: Largest Karate College draws 485 participants; receives 5th dan in jiujitsu (Canada); Bill Wallace joins AIKIA
1993: Publishes third book, Way of No Way; promotes first original JKD camp
1995: Promoted to 8th dan JLAKS (also signed by Bill Wallace and presented with top-name martial arts personalities in attendance, including Gokor Chivichian)
1996: Heads college division at World Conference in Washington, D.C., with 108 countries represented. Promoted to Full Professor, Department of Excercise, Sport and Health Education, Radford University.
1997: Produces through Panther Video a tape series entitled JKD Scientific Street Fighting
1998: Featured on the cover of Black Belt magazine; promoted to 9th dan tae kwon do (World Headmasters Sokeship Renmei, Europe); JKD Hall of Fame (England)
1999: Receives 9th dan from Professor Wally Jay and Professor Michael DePasquale, Sr. (IFOJJ), with Joe Lewis and Bill Wallace (who received 10th dan) in attendance
2000: Receives U.S. patent and trademark for inventing the Road Rage Reducer "Polite-Lite", an inter-vehicular communication device. Publishes "The Jeet Kune Do Experience."
2001: Receives 8th dan and becomes president of American Moo Duk Kwan Council as designated inheritor of the system from first (1968) instructor, Grand Master Whitman Davis, 10th dan.
2002: Publishes "Mastering Karate" for Human Kinetics; Completes a 100k grant for the National Institute of Health on Road Rage
2003: Introduces first "mixed martial arts" national association (WFMMA) at Karate College.
2004: Poses for his second Black Belt Magazine cover.
2005: Develops Citizens Against Road Rage whose goal is to establish state chapters to reduce road rage through highway courtesy.