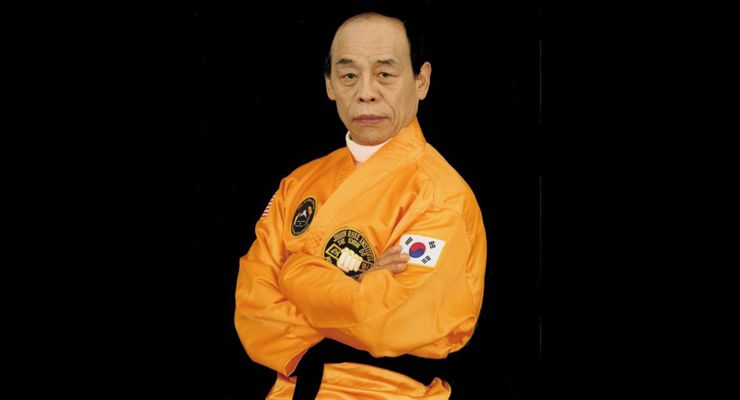 Jhoon Rhee was born on January 7, 1932 and died on Monday, April 30, 2018. He passed away after a long illness in hospice care in Arlington, Virginia. He was one of the greatest men in the martial arts and his desire was to change the world one person at a time.
"We must strive to achieve human perfection. I define human perfection as a person who never knowingly makes a mistake. If we all live with one simple habit – never do the things we know we shouldn't; and always do the things we know we should – we all will be humanly perfect." Jhoon Rhee in Trutopia.
Grand Master Jhoon Rhee was from South Korean and was a master of taekwondo, ranked as a 10th dan. He was widely recognized as the "Father of American Taekwondo" because he introduced this martial art to the United States of America since the 1950's when he arrived in America.
Jhoon Rhee  grew up during the period of the Japanese occupation of Korea. He began training in the martial arts at the age of 13, without his father's knowledge. Rhee received martial art training under Nam Tae Hi and graduated from the Chung Do Kwan. During the 1960s, Rhee befriended Bruce Lee—a relationship that was beneficial to both of them as martial artists.
Jhoon Rhee made only one martial arts movie, titled When Taekwondo Strikes in 1973.
Jhoon Rhee became well known in the Washington, D.C. area because of a television commercial that had a jingle by Nils Lofgren that featured the catch phrase, "Nobody bothers me," followed by "Nobody bothers me, either."
Jhoon Rhee was the only Korean-American named among the 203 most recognized immigrants to the United States by the National Immigrant Forum and the Immigration and Naturalization Services in 2001.
Jhoon Rhee was inducted into the Taekwondo Hall of Fame in 2007. He is listed as both the 'Pioneer of American Taekwondo' and the 'Pioneer of Taekwon-Do in Russia".
In Chang Keun Choi's list of taekwondo pioneers, Rhee is listed as a pioneer in the USA for the 1950s, 1960s, and 1970s.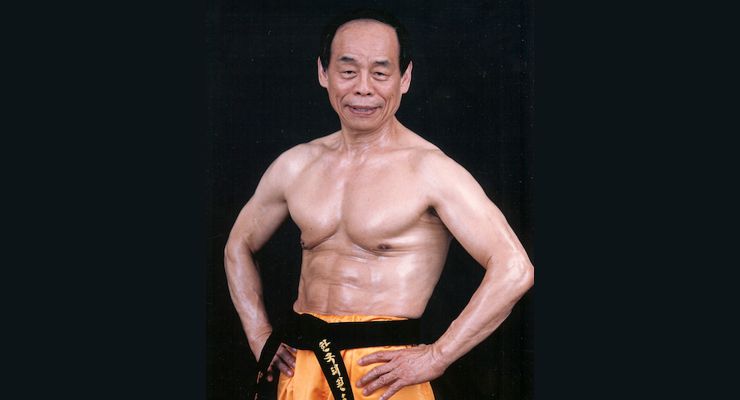 Jhoon Rhee created a martial art form that is conducted to music called Martial Ballet. Martial Ballet has been performed by different people in different ways and was incorporated in Jhoon Rhee's school curriculum.
World-renowned 10th Degree Black Belt, Known as the Father of American Tae Kwon Do
Starred in the fiilm When Taekwondo Strikes (1973)
Appointed to National Council on Vocational Education (1984 To 1988) by President Ronald Regan
Appointed as Special Advisor to the President's Council on Physical Fitness & Sports (1988-1991) by President George H. W. Bush
National Chairman of the July 4th, 1983 Nation?s Birthday Celebration
Martial Arts instructor for Muhammad Ali, Jack Anderson, George Allen Sr., Bob Livingston, Tony Robbins, Jack Valenti and over 300 U. S. Senators and House Representatives
Creator of The National Teacher Appreciation Day, January 28, 1986, which was signed by President Ronald Reagan on October 16, 1986
Has over 60 affiliated Tae Kwon Do studios in the US and 65 in the C.I.S. (former Soviet Union)
Selected as the 721st 'Daily Point of Light' by President George Bush March 17, 1992
Received American Immigrants Achievement Award on March 19, 1999
Received NAPMA's Life Time Achievement Award on June 10, 1999
A member of the Steering Committee of the George Allen for US Senator in the year 2000
In January 2000, only Korean American who made one of 203 most recognized American immigrants by the National Immigrant Forum and the U.S. I.N.S. The list included Albert Einstein, Alexander Graham Bell and 200 others.
Grandmaster Jhoon Rhee passed away on Monday, April 30, 2018. RIP Grand Master, you left this world a much better place than when you arrived in it. We love you!!!
A Special Tribute For Grand Master Jhoon Rhee