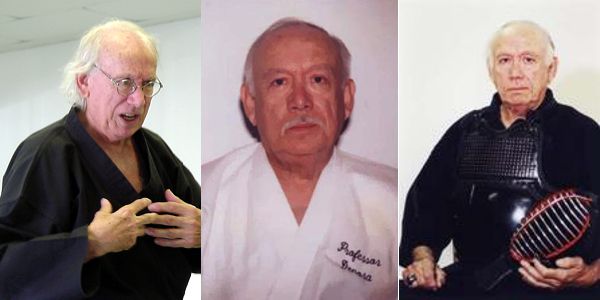 John DeNora was born into a martial family and was trained first by his grandfather. John's grandfather was a former soldier and very prominent business man. He taught John western sword (saber/cutlass/bayonet) and knife fighting at a very early age. Sensei DeNora was a standout athlete of many different varsity sports and his grandfather seeing his potential hired the famous Charles Atlas (Angelo Charles Siciliano of NYC) of the Dynamic Tension Methods to train him during his teen years. Charles Atlas trained many great athletes in baseball, boxing, football, weightlifting, body building etc.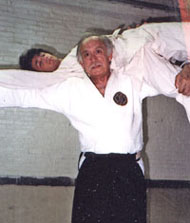 John's grandfather was a staunch republican and supporter and personal friend of President Theodore "Teddy" Roosevelt. President Roosevelt was one of the first people in the U.S. to experience and train in authentic Daito Ryu. John's athletic ability drew him to the boxing ring where he competed in the amateur diamond gloves divisions. He trained at Mickey Connelly's upstairs gym in Paterson, New Jersey. His trainer was the famous Nick Fiorita. John was also exposed to the basics of JuJutsu by Charles Atlas.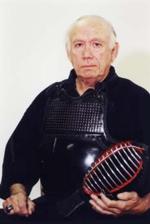 Martial arts ended up being a life-long passion for John DeNora. Mr. DeNora obtained a Bachelor of Arts in Psychology with a minor in Physiology from Indiana University at Bloomington, Indiana. With this degree he was also recognized as a Distinguished Military Graduate of ROTC. In 1953 John served as an officer in the United States Marine Corp with the Fourth Marine Regimental Combat Team in Nara, Japan. He was introduced by then Captain Charles F. King, now a retired LtCol of the Marines and is 82 years young to the famous Jujutsu/Judo Sensei T. Nakamura. Nakamura Sensei taught nearby and at the 2nd Bn., 4th Marine Regiment's base.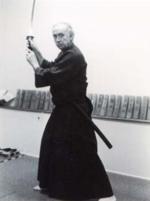 John trained with him learning many arts from this revered teacher. Dr. Nakamura was also a master of Ki and the sword (Shin Ken). His sword ability was formidable. While living in Japan Sensei trained with many great masters learning true samurai bugei arts. He served in Korea as a young 2nd Lieutenant. Lt DeNora was assigned as First Marine Division Ammunition Officer of the 1st Marine Division, FMF in South East Korea at the DMZ. Here he received from the General of the 1st Mar. Div. the Letter of Appreciation, United Nations Medal and Korean Service Medal etc. While stationed and living there he trained and befriended many of the top Hapkido teachers of the era exposing them to their parent art, the true Nihon Daito Ryu, as well as defending our country's national interests as a warrior.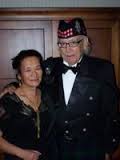 John is 6th dan in Karate. He trained under the founder of Shorin Ryu, Eizo Shimabuka, in Okinawa and under Master Ted Smith of the United Nations dojo in Manhattan, N.Y. The World Karate Union elected John to the Karate Hall of Fame. He has received advanced Instruction in Bak Fu Pai and Tai Chi Chuan. His Tai Chi teachers have been the world renown GM Sheh (pine) of Shanghai–still living, Sifu Mashal Ho (Yang Style) and Sifu Chuk Suk Liang (WU style and Beiji Toaist Qigong — the North Star system). Sensei DeNora is a trainer of trainers and a pioneer in bringing to the western world Daito Ryu and its full dissemination regardless of nationality, race or creed, etc.
Grandmaster John DeNora Sensei pasted quietly in his sleep on Thursday August 28, 2008 at 7:30 pm in hospice in La Mesa, California from complications of his battle with bone cancer. He was 78 years old.  (Eulogy)