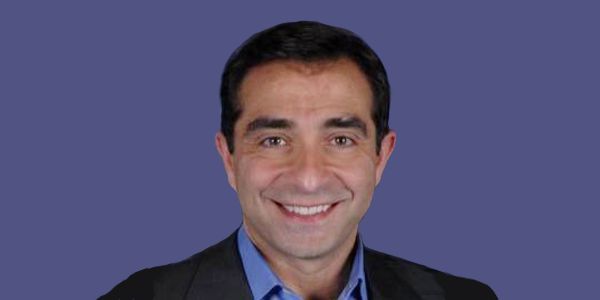 Born and raised in Madrid, Spain, Jose Fraguas began his martial arts studies with judo, in grade school, at age 9. From there he moved to tae kwon do and then to kenpo-karate, earning a Black Belt in both styles.
During this same period Jose Fraguas also studied shito-ryu karate under Japanese masters Masahiro Okada and Yashunari Ishimi, eventually receiving a Fifth-Degree Black Belt. He began his career as a writer at age 16 by serving as a regular contributor to martial arts magazines in Great Britain, France, Spain, Italy, Germany, Portugal, Holland, and Australia. Having a black belt in three different styles allows him to better reflect the physical side of the martial arts in his writing: ³Feeling before writing, Fraguas says.
In 1980, Jose Fraguas moved to Los Angeles, California. His open-minded mentality helped him to develop a realistic approach to the martial arts. Seeking to supplement his previous training, he researched other disciplines such as jiu-jitsu and muay thai.
In 1986, Jose Fraguas founded his own book and magazine company in Europe, authoring dozens of books and distributing his magazines to 35 countries in three different languages. His reputation and credibility as a martial artist and publisher became well known to the top masters around the world.
Considering himself a martial artist first and a writer and publisher second, Jose Fraguas feels fortunate to have had the opportunity to interview many legendary martial arts teachers. He recognizes that much of the information given in the interviews helped him to discover new dimensions in the martial arts. I was constantly absorbing knowledge from the great masters, he recalls. I only trained with a few of them, but intellectually and spiritually all of them have made very important contributions to my growth as a complete martial artist. Steeped in tradition yet looking to the future, Fraguas understands and appreciates martial arts history and philosophy and feels this rich heritage is a necessary stepping stone to personal growth and spiritual evolution.
Jose Fraguas had a desire to promote both ancient philosophy and modern thinking and this provided the motivation for writing this book. "If the motivation is just money, a book. Magazine or DVD cannot be of good quality, Jose Fraguas says. ŒIf the product is created to just make people happy, it cannot be deep. I want to produce books and publish magazines so I can learn as well as teach. Originally from Madrid, Spain, the author is currently living in Los Angeles, California where he is the President of Empire Books and the Vice-president Empire Media, the world¹s leading martial arts publishing company.