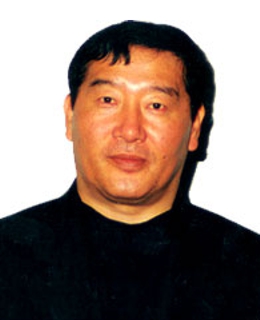 Jun Saeng Yoo came to the United States from Korea in 1976 to share his knowledge. He is Grandmaster of not one, but three martial arts: Hap Ki Do, Tae Kwon Do, and Kung Fu. He is an international Master Instructor and International Referee. He also holds a doctorate in acupuncture skills.
Born in Jinju, Korea, Jun Saeng Yoo grew up in Seoul where he began studying martial arts at age 6. Jun Saeng Yoo became Korea's National Collegiate Champion (1966-1968) at Kyung Hee University. While attending college, Jun Saeng Yoo taught Tae Kwon Do at the university, and Hap Ki Do and Kung Fu at separate martial arts studios in the city.
After graduating, Jun Saeng Yoo founded the Korea Tang-Lang Kung Fu Association, and Korea Kuk Sool Kwan Hap Ki Do Headquarters in Seoul, where he was president and Headmaster. He later served two years in the South Korean Army, then came to the United States and founded Yoo's Authentic Martial Arts in 1976.
Grandmaster Yoo holds a 9th degree black belt in Hap Ki Do, a 9th degree black sash in Kung Fu, and an 8th degree black belt in Tae Kwon Do from the World Tae Kwon Do Federation (Kuk Ki Won). He is also a former President of the USTU Virginia State Tae Kwon Do Association. Grandmaster Yoo has trained many champions, as can be seen in his list of accomplished students.