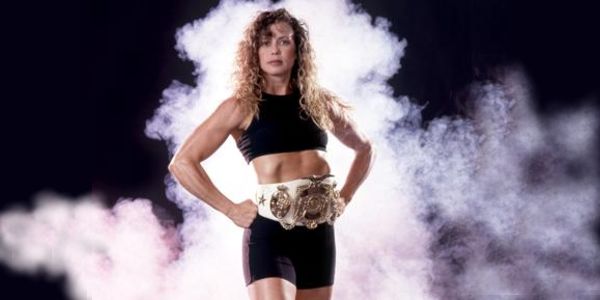 Kathy Long started martial arts when she was fifteen. She holds a Master degree in Kung Fu San Soo as well as a Black Belt in Aikido. She has also trained in Kali (Filipino stick and knife fighting) and Brazilian Jui-jitsu.
In 1991 Kathy was voted Woman of the Year by the Black Belt Hall of Fame, and in 1992 she was chosen by Inside Kung Fu magazine as Female of the Year. The five time world Kickboxing Champion was honored by Black Belt Magazine as Kickboxer of the Year in 1992. In 1996 she was inducted into the Bob Elias Sports Hall of Fame as well as several others throughout her career.Kathy Long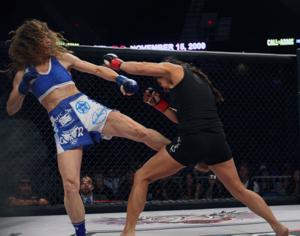 Kathy Long's unquestionable talent and ability has earned her the prestige of fighting as the main event in major venues from Caesar's Palace in Las Vegas to Paris, France. Long has been on the cover of over 35 martial art magazines in the United States, Europe, and Asia.
Kathy is in much demand as a trainer and consultant. Among others she has trained celebrities such as Michelle Pfeiffer, Meryl Streep, Queen Latifa, Michael Keaton, and for the Young Presidents Organizations as well as professional athletes and world champions. Kathy has also taught defensive tactics to police departments and correctional facilities in California, New York, and Pennsylvania.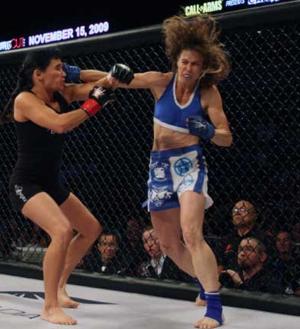 Since stepping out of the ring, Kathy has become one of the hottest acting talents in town appearing in Kathy Long features for Entertainment Tonight, The Today Show, E Entertainment, Hard Copy, Action TV, Chop TV, "Press Box Kick Up Your Heels festival", Street Justice, Walker Texas Ranger, as well as U.S. Satellite Broadcasting all women's professional boxing show. Kathy has also hosted major kickboxing events on Pay Per View.
Kathy Long has worked with named directors such as Oliver Stone, Tim Burton, and Robert Zemekis. She had her first starring role in the Kings Road production of "Knights" letting her talents as a martial artist and actress shine. Kathy has since starred in several films and is currently producing her next two pictures, "Way of the Warrior" And "Gimmie My Money".
Always in an effort to broaden her knowledge and abilities, Kathy has opened her own facility called the Azteca Training Center where athletes of all kinds can improve their skills.
Kathy is now competing in MMA and is training Gokor's and CSW with Erik Paulson.
For the last 12 years Kathy has worked as a Personal Protection Agent for major celebrities, CEO's of giant corporations, and for the princesses of royal families.