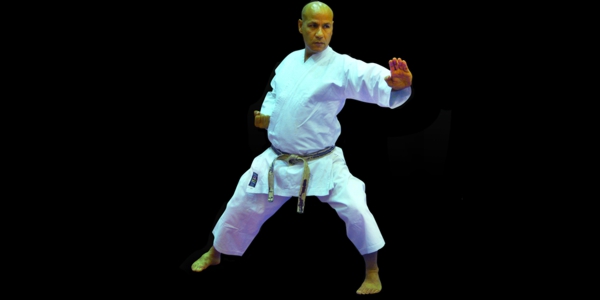 Kaan Arkin is a 7th Dan Black Belt (WKF) with 40 years of study and instruction. He has long been given the honorific title of "Shihan", master instructor, by the Japanese. He has trained with world-renown Sensei' including Nakayama (1982-83), Yahara, Hirukazu, Kanazawa, Nishiyama, Arakawa, and Asahi. During his 8-year term in Japan, Kaan Arkin also traveled extensively all-through Japan, from Osaka to Okinawa to Takayama, to deepen his research and understanding of martial arts and the philosophy behind it. Kaan Arkin speaks Japanese, Spanish, Farsi, and English, in addition to his native language Turkish.
Beginnings….
Kaan Arkin, son of Turkish parents Gul Dadaszade and his father Ekber Arkin, was born 1964, in a family of 7 children. His passion for karate started when his father took him to see Jimmy Wang Yu in the movie The One-Armed Swordsman. The experience changed the 6 year old Arkin forever. Completely mesmerized by an art-form he had never seen before, he wanted to start to learn. There was only one problem…the dojo was 1 and a half hours away from his home. Recognizing her son's potential in athletics, Kaan's mother decided, despite the financial hardship, and time spent away from family, she would dedicate herself to Kaan's development in karate. Every week, 4 nights a week they traveled to the dojo together. By the age of 13, the years of dedication provided Kaan Arkin his Shodan, the first degree Black Belt. He started teaching students much older than himself, and competing. Winning innumerable competitions in both kata (forms) and kumite (sparring), Kaan Arkin was at the beginning of an exciting, lifelong journey to learn, teach, and live karate as his passion and career.
In 1983, Kaan Arkin at age 19 opened his first dojo in Istanbul, Turkey. Over the years his reputation grew. He was operating 5 dojos in 1991 when he met Sensei Toru Arakawa, Technical Head of the JKF WADO Kai. Arakawa had come to Turkey to teach a seminar that Arkin participated in. Impressed by Kaan's ability, Sensei Arakawa invited Kaan Arkin to move to Japan and become an instructor to the Japanese. Arkin experienced tremendous professional success In Japan; 1994 he won the gold medal in Nagoya in both kata and kumite. He also came to the attention of Soke Kunio Tatsuno (10th Dan), the President of the World Karate-Do Promotion Foundation (WKPF). Soke Kunio Tatsuno invited Kaan Arkin to Osaka, and honored him by offering the position of Secretary General in his organization. Kaan Arkin was given the responsibility of running the "Karate to the Olympics" project. Through this work he met with renowned karate leaders ; including the former President of the International Olympic Committee Juan Antonio Samaranch, Sensei Hidetaka Nishiyama (founder of Japan Karate Association, JKA, co-founder of International Traditional Karate Federation, ITKF, and the last surviving student of Gichin Funakoshi at that time), Jacques Delcourt (former President and founder of the World Karate Federation, WKF), and Antonio Espinos (current President of the WKF). Arkin also gave seminars in over 60 countries on behalf of WKPF, while also teaching as the Chief Instructor of the most prominent dojos in Japan, including the Asahi Dojo and the Koshinkan Dojo in Osaka, and the Sports Complex of the Municipality of Kamioka.
In 1998, Kaan Arkin was honored to be asked by the Uzbekistan Karate Federation to be the National Head Karate Coach. Within a year the Uzbek team won 4 gold, 2 silver, and 2 bronze medals at a championship organized by WKF in Hungary.
1999 was the year Kaan Arkin returned to Turkey to establish a karate team for the Istanbul Metropolitan Municipality. The team won innumerable national medals, and developed quickly with over 1,000 registered students and over 7 dojos throughout Istanbul.
The Saudi Arabia Karate Federation, in 2003, honored Sensei Kaan Arkin by inviting him to be their National Head Coach. Under Kaan Arkin's instruction the team won (2 gold and 3 bronze medals in kumite, 1 silver medal in kata,) in the Arabic Nations Karate Championship. Arkin was then invited to Egypt by Nadir Sharif (President of Arab Union Karate Federation) to give a seminar to over 400 instructors and coaches. This led to another invitation from the Dubai National Team for a one-week seminar, followed by seminars in Bahrain, Uppsala Sweden, London Chelsea Karate School and many others.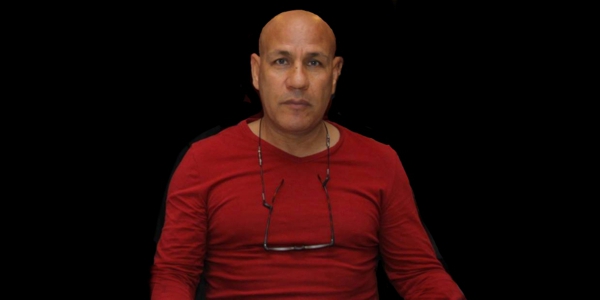 Presently, Shihan Kaan Arkin is living in Farifax, VA outside of Washington,D.C. 2010 and does seminars around the world.
Kaan Arkin's Philosophy: To believe is to succeed…
Kaan Arkin's philosophy is simple; one has to believe in himself, and in what he is doing in order to succeed. But believing is no easy task; you need to know "who you are", have an impeccable desire and dedication for "what you are doing", and whatever it is, it has to have "meaning", that is, add to the lives of others.
Kaan Arkin says: "I have learned when I was a student, and I am still learning as an instructor and coach. This especially is an obligation for any trainer so that they can help their student's progress. There is no age or level where one can stop learning. Actually, trying to teach any form of art is the best way to master it."
"When it comes to training and coaching a student, a trainer should know about not only techniques, strategy and tactics, but also the psychology, physiology, and the mindset of his students. A good trainer adds to his students overall development as a human being, not only as an athlete."
"Most students want to compete and win, this is quite a motivation. So, the best way for a trainer to improve their students' skills is to motivate them for world-wide recognition in international competitions. This has tremendous benefits for the students, for the trainer/organization, and the nation they represent".
As Kaan Arkin always puts it: "Think big! If you think big as a trainer, your students will follow suit!"