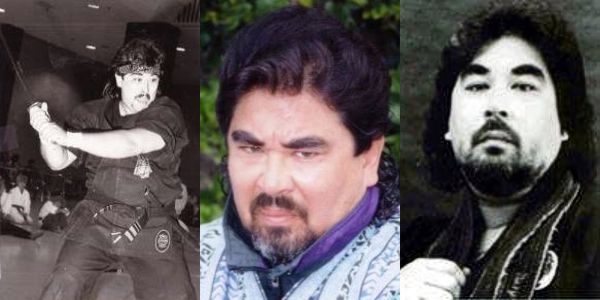 Who's Who in Karate, 1982
3rd Degree Black Belt Test, 1982, Lama Nationals, Chicago IL
Creator Six Flags Amusement Park Shows, Gary Lee's Texas Karate All-Stars, 1984-1994, 5,000 shows
Texas State B.A.S.S Federation Champion, 1987
Filmed SIDEKICKS the movie, 1990
Gold Medalist USAKF Nationals, Dallas, Texas, 1992
Won five National NBL TITLES, Atlantic City, NJ, 1992
Sabaki Ryu Challenge 3rd Place Kumite, Honolulu, Hawaii, 1992
National Black Belt League World Champion, Breaking, New Orleans, USA, 1993
Man of the Year, Bushshiban 1993
BIG BASS TOURNAMENT, Sam Rayburn, Jasper, Texas, 2nd Place winnings, earned a 3rd round seed into the Classic Championship 1993, Yeah Baby!!!!
Texas NBL Arbitrator
Star of Hollywood Stunt Show, Astroworld, Six Flags, Houston, Texas, USA, 1993
Creator "KIDS EXPO' Astrodome, Houston Texas.1993-1996
Golden Greek Top Texas Overall Winner, AOK RATINGS, 1997
Nominated Black Belt Magazine "Player of the Year", 1997
Texas Sport Karate Player, MVP
Opened World Championship Karate Studios, 1998
Created the Living Legends Celebrity Roast; 1999 – present.
To date Professor Lee has celebrated 15 American Pioneers in Sport Karate.
Staff Writer for www.usadojo.com , 2001
Created Kubuki Warrior Tales, monthly column
Master of Ceremonies, Martial Art History Museum, Las Vegas, Nevada, 1999
Director Michael Matsuda says "Gary Lee is the voice of Karate", Black Belt Magazine
Director of Hawaiirock Productions.
Produced and Directed Living Legends The Tim Kirby Celebrity Roast, Houston, Texas, USA, 2000
Kumite International Black Belt Hall of Fame Award and Scholarship given in Professor Gary Lee's name for $1,000.00, Pittsburgh, Pa, 2000
Creator of BLACK BELT TV , A online network for Martial Artist and Martial arts Exclusive personal interviews with the stars of martial arts. www.blackbelttv.com
Produced and Directed Living Legends The J. Pat Burleson Celebrity Roast, 2001
Produced and Directed Living Legends The Jim Harrison Celebrity Roast, 2001
Produced and directed one of the largest Black Belt Test in the Country, Houston, TX
THE MORE YOU SWEAT IN PEACE THE LESS YOU BLEED IN BATTLE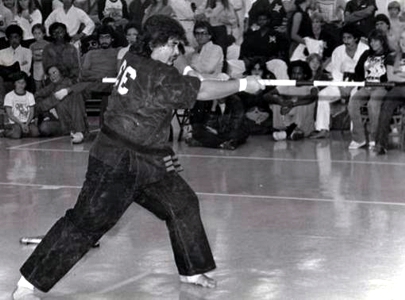 Created THE SPORT MARTIAL ARTS MUSEUM , A long term project whose goal is to build museum housing memorabilia and historical information about Sport Martial Arts. You can explore our virtual museum online and eventually we will have a permanent building. Visit the online Museum of Sport Karate at www.sportkaratemuseum.org.
Produced and Directed the KUBUKI CHALLENGE, A Full-Contact Martial Arts Event Honolulu Convention Center, 2002
Tested 7th Degree Black Belt, Honolulu, Hawaii, USA, 2002
Received Diploma of Professorship Hawaiian Martial Arts, 2002
Black Belt Hall of Fame Award, Hawaiian Martial Arts Society, 2002
Produced and Directed Living Legends Celebrity Roast of 'Enter The Dragon" Bad guy Bob Wall, Holly Wood CA, 2002
Master of Ceremonies, Co- Director Arnold's Martial Arts Festival and Black Belt Banquet, Columbus, Ohio
Promoted to 9th Degree Black Belt, Cross Ranked with Michael DePasqaule Senior Ju-Jitsu Style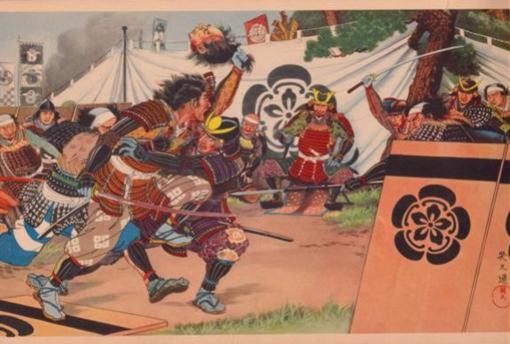 This is a very rare picture of Professor Gary Lee being DISQUALIFIED for excessive HEAD contact in a Texas Tournament back in the seventies before head gear was mandatory.
Professor Lee's camp protested the call and had called an arbitration, which they lost.
*******************************************************************
Produced and Directed Living Legends, The Eric Lee Celebrity Roast, Hollywood, Ca, 2003
Produced and Directed Living Legends, the Lawrence Arthur Celebrity Roast, Lynch burg, VA, 2004
Produced "The Have Black Belt will Travel National Tour" and Performing at Black Belt Magazine's Festival Martial Expo and Hall of Fame, 2005
Nominated Black Belt Magazine Man of the Year, 2006
Produced and Directed the Michael DePasqaule Jr. Celebrity Roast,
Atlantic City, New Jersey, 2006
A rare picture, Bubba Norris, Chuck Norris, Bob Wall and Gary Lee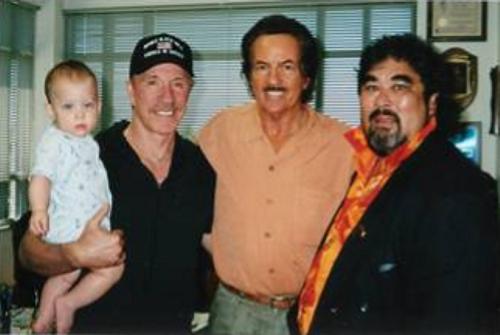 Produced and Directed Living Legends:
The Raymond McCallum Celebrity Roast, Dallas, Texas, 2007
Director and Master of Ceremonies Living Legends:
The Hanshi Sid Campbell Celebrity Roast, Oak land, CA, 2007
Inducted WOSKA Black Belt Hall of Fame recognized diploma of Professorship, Oakland, CA, 2007
Inducted into Masters Black Belt Hall of Fame Alumni, 2008
J. Pat Burleson Birthday party, received 9th Degree in World Ranking Association signed by J.Pat Burleson and Jim Harrison, Roy D.Kurban, George Minshew, Eric Lee, Harry Mok, and Dr. Dan Tosh.
The Mark Gerry Celebrity Roast, June 17th , Castro Valley, CA, 2011
Inducted into the Black Dragon Fighting Society.
Year of the Cat
Staff writer Martialcafe.com
Staff Writer, USAdojo
Staff Writer www.martialForce.com,, Magazine
Staff writer Masters Hall of Fame Magazine
New book release "Memoirs of an American Samurai"
Official Book website: http://memoirsofanamericansamurai.com/
Gary Lee is the Founder of The Museum of Sport Karate Masters, has graciously excepted the award of The Life Time Membership Award, for his tireless work he has undertaken on forming this Museum of Sport Karate Masters in Preserving the History of Martial Arts in America, the accolades of your fellow American Martial Artists say's it all, The Award is presented for long and dedicated service to preserving the history of Martial Arts, from The Traditional Okinawan Kobujutsu Association & Martial Arts Federation.
Recognized by the International Ryukyu Karatejutsu Research Society Honor Roll, Hall of Fame as Historian of the Year 2010
************
United States Black Belt Hall of Fame Founder Award 2010