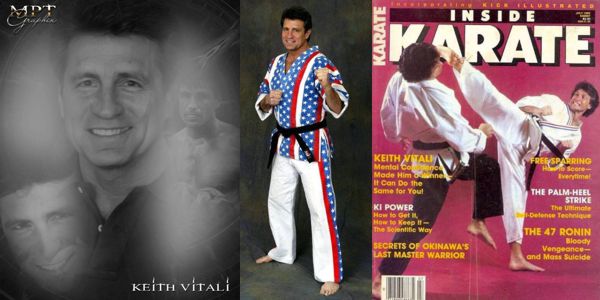 In 1971, Keith Vitali began his martial arts career at the University of South Carolina. It took only two years for Mr. Vitali to earn his 1st degree Black Belt. He began competing in regional tournaments, but soon moved up to major events throughout the United States and the world. Before retiring, Keith was named World Karate Champion one time and US National Karate point Champion for 3 consecutive years, from 1978-1980. According to Black Belt Magazine, Keith is considered one of the 10 Best Fighters of all time. He has appeared on more than a dozen national martial arts magazine covers along with Black Belt Magazine.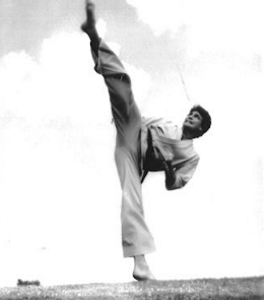 Keith Vitali has received numerous Lifetime Achievement Awards. He has been inducted into the official Karate's Legion of Honor, into the Diamond Nationals Hall of Fame, the Blue Grass Nationals Hall of Fame, and as a Centurion in Joe Corley's Battle of Atlanta. Keith was also inducted into the prestigious Black Belt Hall of Fame as 'Fighter of the Year' in 1981 and into South Carolina's Martial Arts Black Belt Hall of Fame and into the Fighter International Hall of Fame.
Keith Vitali is also a successful author of instructional karate books. His first book, "Beginning Karate", sold over 30,000 copies in its first run and is currently used as a textbook at the University of South Carolina. He has gone on to write "Karate Kicking" and "Winning Karate Techniques" for Contemporary Books as well as "Winning Tournament Karate" for Unique Publications. Keith Vitali has written a comprehensive book on the issues of bullying entitled, Bully-Proof Your Child published by Skyhorse Publishers. This book covers all elements of bullying and can be used as a teaching aid for parents who desire to teach their kids basic self-defense techniques and strategies.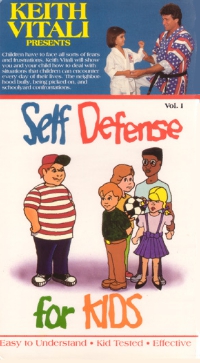 Through his nationally known video production company, K.V. Video Productions, Mr. Vitali produced his first video, Self Defense For Kids. It was an instant hit and made headlines across the country with articles running in major newspapers such as: The USA Today, the Gannett chain, the Atlanta Journal, Philadelphia Inquirer, New York Post, just to name a few. Because of the success of the video and his self defense background, Keith appeared on the Oprah Winfrey Show as a guest expert on kid's safety.
Keith Vitali began his career in films as a featured player in "Force Five" and then landed the starring role with Sho Kosugi in "Revenge of the Ninja" for Cannon Film Group. "Revenge of the Ninja" became an instant hit and was the first martial arts films to receive a national theatrical release. Next, Keith co-starred with the famous Jackie Chan in "Meals on Wheels" for Golden Harvest. Keith went on to star in Seasonal Film's "No Retreat, No Surrender 3" and then starred in "American Kickboxer 1" for Distant Horizons. As a villian, Keith starred in Seasonal Film's "Superfights" as well as working as the Associate Producer. Keith Co-Produced another Seasonal Film's production entitled, "Bloodmoon," starring Gary Daniels.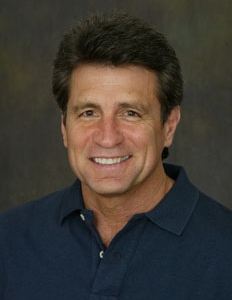 Keith Produced "Your Money Or Your Life" for Strandberg Productions and recently starred in "The Cut Off" for Screen Action Productions. In the past Keith was a featured instructor at the Screen Action Productions "Action Film Camp" several times per year teaching new talent the motion picture business. NBC's "Extra" featured a behind the scenes of action film making at the "Action Film Camp" in a television special.
"Boone," a screenplay written by Keith Vitali is slated to begin pre-production by Trajen Pictures, Inc. in Canada by Fall 2011.
Rated Number One National Point Fighter in America – Three-consecutive years – (78, 79, 80)
Rated Number One in the World – Middle Weight Title (semi-contact
Rated Top 10 Fighter of All Time – Black Belt Magazine
South Carolina Martial Arts Hall of Fame
Black Belt Hall of Fame, Competitor of the Year, 198
Legion of Honor -198
Diamond Nationals Hall of Fame – 200
Blue Grass National Hall of Fame – 199
Battle of Atlanta's Centurion Award – 2000
Fighter Magazine's Hall of Fame
Top 50 Fighters of the Decade – Fighter Magazine's
Rated Number-Five in the world light weight full contact fighter – 197
PKA Expert Commentator for ESPN & USA Network
Wrote and produced a national kid's safety video, "Self-Defense for Kids
Appeared on the Oprah Show
Keith was featured on the front page of USA Toda
Started the Keith Vitali KIDS Foundatio
Appeared in a TV commercial Time-Life Book
Co-Founder of Action Film Academy with Keith Strandberg and Michael Depasquale Jr. (Over 13 years running
Wrote a monthly column for "Karate International Magazine" (10 years)
Consultant for NAMPA – Developing a Kids curriculum