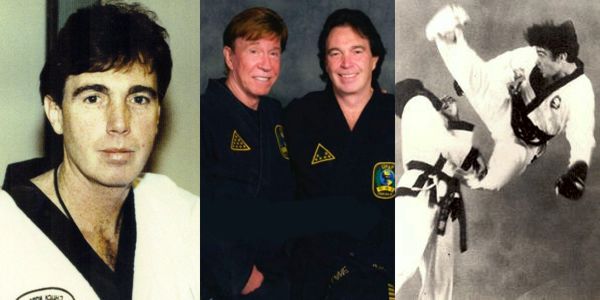 Danny Lane has been one of the most sought after Instructors in the World the past 40 years because of his Dynamic and Unique integration of Martial Arts, Police, Military, Body Guarding and Personal Protection Blend of Styles.
Danny is a 9th Degree Black Belt Master and founder of the World Martial Arts Centers in 1970 and the World Martial Arts Federation which is an all styles martial arts system and rank certification.
His World Martial Arts Center is one of the longest standing, most well-respected Martial Arts Centers in the world today and spans more than four decades, training more than 40,000 students and turning out more than 700 Black Belts. He, his studios and videos have been featured in Black Belt Magazine numerous times as well as other International Publications.
Danny has been personally trained by Mr. Chuck Norris for more than 30 years, and is a 7th Degree Black Belt in Chuck Norris's United Fighting Arts Federation.
He also holds high ranking Black Belts from several other World renown Organizations in Jui-Jitsu, Judo, Tae Kwon Do, Tang Soo Do and Aikido.
He has been inducted by his peers 10 times into Halls of Fame including the World, International, National and U.S.A. Hall, Action Martial Arts Magazine and Florida Hall of Fame.
As a competitor, he has won hundreds of tournament awards including nine Karate, Tae Kwon Do and Jui-Jitsu National and North American Championships. He fought in 1975 in Korea as one of the first Americans to invade Korea and fight the TKD masters on their own turf and at the Ku Ki Won. He went undefeated in numerous bouts with higher rank Korean Masters. He was the US Open Grand Champion TKD in 1975, 76 & 77. He won the 1975 World Lightweight Kickboxing Championship and the 1994 North American Jui-Jitsu Championships along with the North American Senior Grands in Fighting and Kata.
He integrated boxing into his style and was one of the pioneers with Joe Lewis, Bill Wallace, Benny "The Jet" and others in 1974 when kickboxing was first brought to the public eye broadcasted on TV for the first time as a BIG sport here in the USA. He went on to win a World Lightweight Championship and was top ten rated until he retired from that field in 1984. Besides his legacy with World Champion and Motion Picture Star Chuck Norris he has trained with World famous martial arts champions and masters the world over such as Sok Ho Kang (Korean Tae Kwon Do), Robert MacEwen (Aikido), Joe Lewis (Kickboxing& Fighting) , Bill Wallace (Sport & Kickboxing), Richard Norton (Weapons) , the Gracies (Brazilian Jui-Jitsu), the Machado's (Brazilian Jui-Jitsu), the Depasquale's (Jui-Jitsu), Gene LaBell (Judo & Submissions), Wally Jay (small circle Jui-Jitsu), Femurio Demura (Weapons), Dan Inosanto (Pilipino Escrima & Stick Fighting) , Manny Tanningo (Pilipino Bo & Weapons), Jean Claude Van Damme (Kicking & Stretching), Benny "The Jet" Urquidez (Kickboxing), Don Wilson (kickboxing), Sean Kelly (Kempo), George Dillman (Pressure Points), Chip Wright (Sport Fighting), Howard Jackson (Boxing and Kickboxing), Bob Wall (Fighting & Stunt Fighting), and many more…..
He has been featured in numerous MAGAZINE articles worldwide and been in numerous MOVIES throughout his career.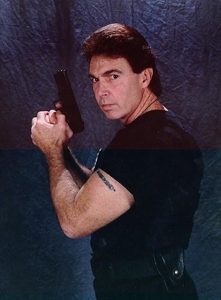 He has traveled the world over, competing, teaching, demonstrating and polishing his martial arts skills — in Korea, Japan, Europe, Russia, England, Mexico, Thailand, South America, Caribbean, Canary Islands, Spain, Cuba and Africa just to name a few.
He has nineteen professional instructional video tapes on the market and can be here securely online.
Danny, a former U.S. Marine infantryman, is an expert in all small arms weapons and was highly decorated during combat in the Vietnam War, including two Purple Hearts and the Bronze Star.
He has written a book Some Gave it All: Through the Fire of the Vietnam War which is based on a true story of young Marines who fought an unbelievable battle in the abyss of Vietnam.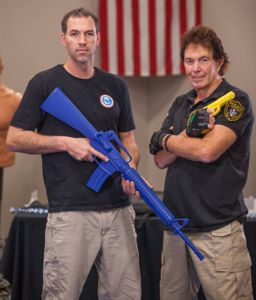 Danny is a retired police officer where he served in numerous capacities: Patrol Officer, S.W.A.T. team member, Major Crimes Detective (homicide, burglary, rape, grand theft, forgeries, etc.), Tactical Unit Leader, and Training Academy Self-Defense Instructor. He is a certified International Police Defensive Tactics Instructor and is an expert in Police and Military Defensive Tactics. He recently was a featured Instructor for SWAT POLICE training in New York. He currently works high profile cases as a Defense Criminal Investigator and has his own firm.
Danny Lane is working with Jason Hanson and, as former government operatives, they have created the Spy Combatives self-defense system. Spy Combatives are a compilation of military, law enforcement, martial arts and counter terrorism training. Learn more about Spy Combatives.
For more information about Danny Lane's World Martial Arts Federation and Spy Combat visit his listing on the Martial Arts Schools and Businesses Directory by clicking on the image on the left.