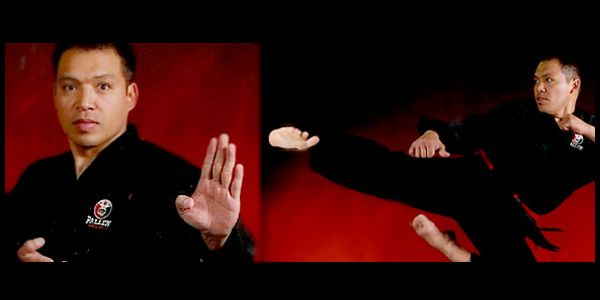 A Note From Jordan Pallen
On behalf of the Pallen Family, I would like to thank you all for your thoughts and prayers. My brother, Max Pallen, passed away yesterday morning. Please add extra prayer for my mom and dad, who are taking it really hard. Memorial Information
If you have a chance today, reach out to a loved one who you may have conflict with and make amends. There may not be time for the emotional wounds to be healed. Reach out and tell them that you love them. Because that is what I would like to do right now. ~ Jordan Pallen
Max Pallen, Sr. was a hardcore student of Charles Gaylord and endure training up to the black belt rank at Gaylor's small dojo  in the Bay Area of California.
Max, Sr. saw the benefits of martial arts training and invited his 6 brothers to train with him. His brothers were Zacarias, Roberto, William, Basilio, Lope, Reynaldo, and Terso. They all became champions in the martial arts circuit and opened up a dojo together in Oakland called Pallen's Kenpo-Karate School in the early 1970's.
The oldest brother – Max, Sr. – had a passion for the Philippine Martial Arts and refined his own system called "Senkotiros" – the Five Strikes. Max, Sr. had three boys who all became Grand Champions at young ages and continued to dominate throughout their competitive careers. The three sons are Joseph, oldest, Max, Jr.,  middle, and Jordan, youngest.
Max Pallen Jr., the Founder of Pallen M2, won his first Grand Championship Title at the age of 14. He was the first Pallen to receive Grand Championship Titles in Point Fighting, Olympic Style Fighting, Stick Fighting, and Open Kata. Max, Jr. became Head Instructor of his own dojo at the age of 20 in San Leandro, CA, and he distinguished his school from his brothers' schools by calling his dojo Pallen M2. M2 stands for Max II – The Second Son.
Recognized as Professor Max Pallen, Jr., Professor Pallen had a program specifically focused on the development of Grand Champions called the Next Generation – NxGn. Until his death on April, 30, 2013, Max Pallen, Jr. produced the most Grand Champions from over 20 different students he'd trained from white belt.
At his death, Max Pallen, Jr. was a 9th degree Black Belt and held the title of Grand Master.
Grandmaster Pallen, you will be missed and never forgotten!!!