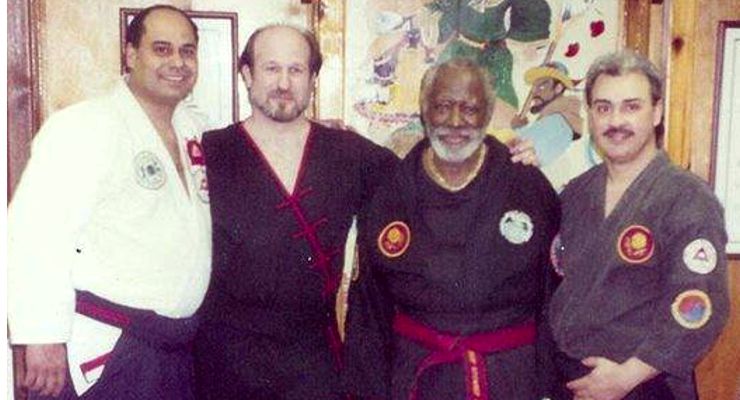 Jonathan Stewart began studying boxing and judo when he was seven years old. In 1953, while in Korea, he was introduced to the Korean martial art of Tang Soo Do taught to him by his Korean Military partner, Lt. Kim. In 1960 Jonathan Stewart completed an Advance Instructors Training Course and became an instructor in a program sponsored by the United States Department of Defense and The Department of State. In 1966 he was sent to the Republic of China, while there he studied the Chinese art of Boxing (Wu-Tzu), along with Tai Chi Chuan. He also studied martial medicine learning acupressure and acupuncture under the supervision of Grand Master Che Laio Hung and Mater Laio Chien. Jonathan Stewart received a Masters Certificate from the Government of The Republic of China for his performances and participation with Chinese and Taiwanese school children, military and civilian personnel in the martial arts.
In 1968 Jonathan Stewart returned to the United States and organized the Oklahoma Chapter of The American Tang Soo Do Association, and instructed civilian and military personnel in offense/defense techniques and riot control operations. After retiring from the U.S. Army in 1971, he organized the New Jersey Chapter of The American Tang Soo Do Association.
While attending the Graduate program at Brooklyn College and teaching as an adjunct instructor, Jonathan Stewart was the faculty advisor to the Brooklyn College Martial Art Club. In 1975 he opened the Brooklyn Heights Karate and Yoga Institute. He also became President of The American Tang Soo Do Association, New York State Chapter.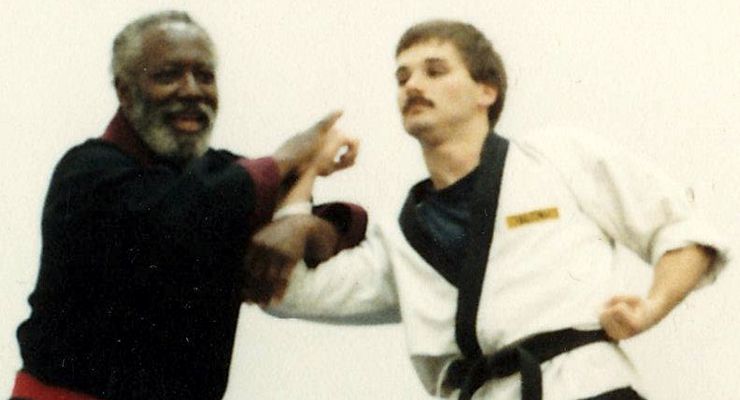 In 1976 Professor Jonathan Stewart was elected to the position of President of the International Federation of Vee-Jitsu "75", later appointed Chairman of the organization by its founder Professor Florendo Visitacion, Supreme Grandmaster. That same year, he became the Martial Arts and Yoga instructor at Long Island University, Brooklyn Campus and the Manhattan College Karate Club which became the Manhattan College Stewart's American Martial Art Club. For a short period he taught offensive tactics to the Court Officers at the Brooklyn Supreme Court.
In 1981, along with Prof. Wally Jay, Professor Stewart taught and became advisor to the Scandinavian Jiu Jitsu organization. In 1985 he established the Stewart's American Martial Art System.
From 1977 until his death, Professor Jonathan Stewart traveled extensively through Europe, North Africa and Asia teaching the martial arts to private citizens, police and military personnel. Prof. Stewart held the rank of Ju Don (10th Degree) in the Art of Aiki Jitsu, Karate, Vee-Jitsu, was Soke of Shike S.A.M.A.S (Founder of a Martial Art System), and had an Honorary 6th Degree in Sungsan Shaolin Martial Arts.
Professor Jonathan Stewart received Awards and Letters of Appreciation from Police, Military and civilian organizations in Taiwan, Germany, Switzerland, Hungary, Norway, Sweden, Austria, Poland, Belgium and Malaysia. He was inducted into over 12 Halls of Fame. He belonged to 12 martial arts organization throughout Europe, the United and Asia. Professor Stewart conducted martial arts seminars in Taiwan, Germany, Switzerland, Hungary, Norway, Sweden, Austria, Poland, Belgium, Malaysia and in Tunisia and North Africa.
Professor Jonathan Stewart appeared and was interviewed by Hungarian and Polish State Radio and Television, ESPY TV, N.Y, Norwegian Television, Yonkers Sport TV Channel, Action Martial Arts Magazine TV Conference, and was found in articles in the Danish, Swedish, Norwegian, Austrian, Swiss, German, Malaysian, English, and American newspapers and magazines.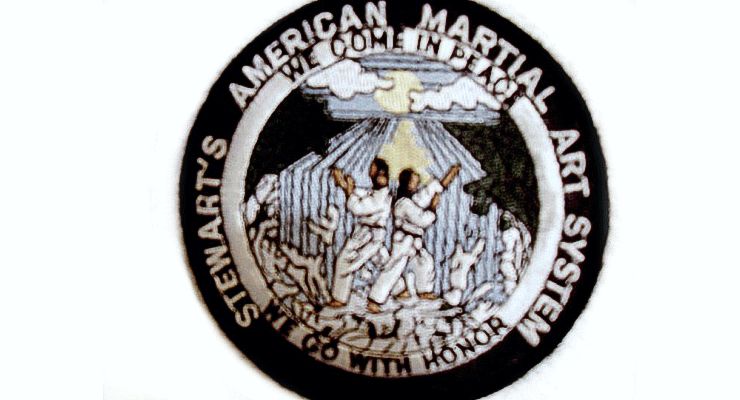 Professor Jonathan Stewart's system of martial arts, Stewart's American Martial Art System, has chapters in the USA, Belgium, Poland, Germany, France, and Switzerland. Stewart's American Martial Art System is considered a living system, which means the practitioners of the art are dedicated to constant change and development of the discipline. The system is built on the elements of American Boxing, Judo, Aiki-Jitsu, Korean and American Tang Soo Do, Wu Tzu (Chinese Boxing), Vee Jitsu/Vee Arnis Jitsu, and Arnis De Mano. Although the System is built on a strong foundation so since its birth in 1985, the system has constantly evolved. Professor Jonathan Stewart's exposure to other great martial artists allowed his system to grow continuously. Each of the students of Professor Jonathan Stewart's American Martial Art System help ensure the continued growth of the system, so the system will continue to advance, improve and adapt; while remaining true to Founder Professor Jonathan Stewart's principles.
Professor Jonathan Stewart passed away on November 7, 2018 and the martial arts world mourns his loss, but we will always continue to celebrate the a life of a wonderful man who contributed so much, not only to those in the martial arts, but to many outside of the arts. He was a very talented martial artist and instructor who spent a great deal of time traveling and teaching, making the world a safer place.
Professor Jonathan Stewart came in peace and went with honor. Rest in Peace, Professor.