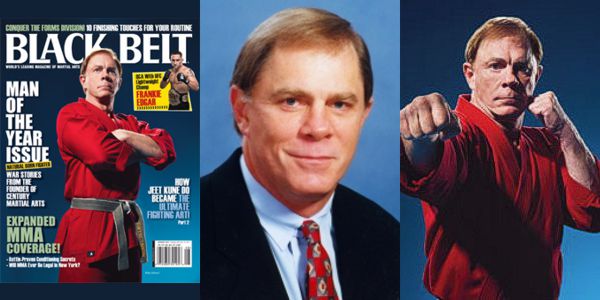 "Century, today this name is synonymous with martial art supplies and manufacturing leadership on a global scale…" Century's Michael Dillard was inducted into the Black Belt Hall of Fame as 2011 Man of the Year. The mini-documentary above was shown at the 2011 MAIA SuperShow in Las Vegas, Nevada, on July 23, 2011.
Sensei Mike Dillard began his training in the martial arts in 1969 at the age of 19. By 1972, he won his first championship at Allen Stein's US OPEN. During his competitive career, he fought in over 300 tournaments. He was Captain of the US Team vs. USSR in 1991. While serving as Captain of the US Team, his team won every team match on the tour and he was the only member of the American Team to win all of his fights. (There were three other US Teams on that tour). He also won Several Oklahoma State Championship Titles. Sensei Dillard had a long competitive career, from 1969 to 1991. He won the National Finals Championships in 1989 as well as 1991, and then retired from competing.
For twenty years, Mike Dillard was an Action Movie Stuntman for Chuck Norris. Shihan Chuck Norris has been his main instructor since 1980. Sensei Dillard has lived and trained in the US, India, and Korea.
In the 1970s, he was Bruce Bethers neighbor and taught martial arts with Sensei Bethers both in the Shihan Ryu Institute Home Dojo and also in the 1980's in the Cleveland County YMCA in Norman, Oklahoma.
Mike Dillard has a Business Degree from Oklahoma State University and, he frequently lectures at Oklahoma University in the area of business and entrepreneurship. Sensei Mike Dillard declares, "I am proud to be affiliated with this organization".