Description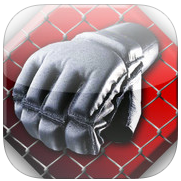 My MMA Trainer App, is the only complete mixed martial arts training application is back and better than ever with an improved Workout Builder, Round Timer, and library of instructional videos.
The redesigned and improved Workout Builder in My MMA Trainer still functions as a way for you to customize your own workout routines through the selection of available exercises or define and save your own favorite activities.
The improved Round Timer allows you to work out to a playlist that you can build through your music library.
New training catalog of over 270 videos covering basic and Mixed Martial Arts techniques and training methods.
From takedowns to the guard, striking, and training drills, My MMA Trainer has it all for anyone wanting to understand how the moves are executed and why some styles are more effective than others.
If you plan to step into the cage, get in shape, protect yourself on the street or watch an event, My MMA Trainer is for you.
Application Includes
270+ Videos (requires internet connection)
Workout Builder
Standalone Round Timer
Training Information for Workout
My MMA Trainer is no longer available