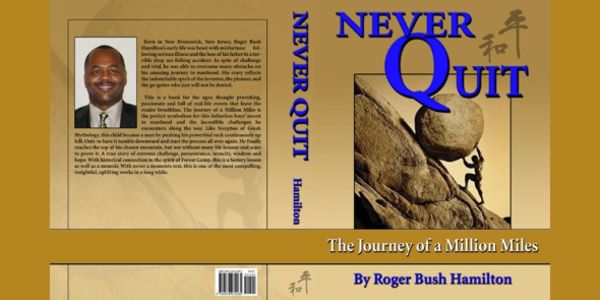 Never Quit: The Journey of a Million Miles is a story of turbulence, triumph and hope. Passionate, provocative and inspiring. This book will make you gasp, laugh, cry and believe. This young boys ascent to manhood will lift the reader up as well. Whatever your chosen endeavor, after taking this million mile journey, perhaps you too will Never Quit. This is a book for the ages; thought provoking, passionate and full of real-life events that leave the reader breathless. The journey of A Million Miles is the perfect symbolism for this boys' ascent to manhood and the incredible challenges he encounters along the way. Like Sisyphus of Greek Mythology, this child became a man by pushing his proverbial rock continuously up hill. Only to have it fall and start the process all over again. He finally reaches the top of his chosen mountain, but not without many life lessons and scars to prove it. A true story of extreme challenge, perseverance, tenacity, wisdom and hope. Never Quit should be hailed as an absolute masterpiece. The pure, simple, straight forward storytelling and exciting plots and sub-plots makes for an interesting and engaging look into an urban family and their challenging life. With historical connection in the spirit of Forest Gump, this is a history lesson as well as a memoir. With never a moments rest, this is one of the most compelling, insightful, uplifting works in a long while.
About the Author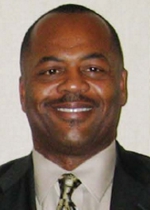 Born in New Brunswick, and raised in nearby Somerset, New Jersey, Roger Bush Hamilton's early life was beset with misfortune following serious illness and the loss of his father in a terrible deep sea fishing accident. In spite of challenge and trial, he was able to overcome many obstacles on his amazing journey to manhood. His story reflects the indomitable spirit of the inventor, the pioneer, and the go-getter who just will not be denied. The proverbial "Never Quit" spirit in Roger allowed him to prosper and grow into a champion athlete, a seasoned business executive, a highly respected Martial Arts Instructor and successful entrepreneur. His showmanship and finely tuned public speaking skills also helped him to become a top-notch event promoter. Roger has appeared on The Oprah Winfrey Show and has been employed with some of the top Fortune 500 companies in The United States. Most recently, he was featured in Essence Magazine (June 2010 Issue) for the celebration of Fatherhood; in honor of his dedication to his family. Currently a 6th Degree Master Black Belt in the Martial Arts; he has been active in this endeavor for the past 35 years continually. Even at 54 years young, he is still a champion tournament competitor. He serves as the CEO and Chief Instructor of Hamilton Martial Arts Academy, LLC (also known as HMA) in Brentwood, California. His two teenage sons are both 10 year Martial Arts students and instructors at HMA. His highly touted 2011 Martial Arts Tournament Event (The Bushido Open) is in its fourth year of success in Northern California. Along with his wife Valrina, the Hamilton family lives in Antioch, California where both sons attend High School and Junior High School in the Antioch Public School System.
A Wonderful Book Review
Hi Sensei Hamilton,
I just wanted to let you know how much I enjoyed your book, Never Quit. Your book is a monumental achievement! Your book was inspirational in a lot of ways. In getting to know you through your autobiography I got to know myself better too.
There were a lot places in your book where I could see aspects of my own life. In the early part, the amount of conflict at home, that made me want to be elsewhere. The drowning death of your father reminded me of a student of mine whose father drowned right in front of him when he was ten. His martial arts training really helped him to deal with it.
There was a great sentence in Chapter 5 where you said "I was an aged 13 years old now and an old soul."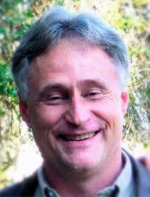 I also enjoyed your description of the double wrestling practices in high school. It reminded me of my high school days practicing Aikido 9 times a week and sometimes skipping school to train in my teacher's noon classes.
I also remember my first car, it wasn't a GTO like yours but it was a Pontiac, with a big engine.
I had the same desire to study martial arts that you describe in Chapter 9. I knew it would be a way to a better life. I also had the same experience in my first school which you describe as weird peace. It was great to be in a place where I felt by my own efforts I could better myself and take control of my life.
I had a student who sold Kirby vacuum cleaners in Oregon, who described how hard it was to be successful. He now has his own school and is getting ready for his 2nd Dan test in the spring. He didn't sell nearly as many Kirby's as you did!
I also was happy to see we had many favorite books in common: The Power of Positive Thinking; The Prophet; Karate-do My Way of Life; Think and Grow Rich and Future Shock.
I also read Malcolm X's Autobiography several times. His was a life for the ages. I recently read the new biography about him that came out earlier this year. Once when I was training in New York City I practiced with some Fruit of Islam students at the New York Aiki-kai. It was an intense training session!
I enjoyed reading about your first visit to a chiropractor and remembered my own first visit. The chiropractor I see now has been in practice for 50 years!
Your training with the Goju-ryu instructor in San Rafael reminded me of a book I recently finished on the life of Chojun Miyagi the founder of Goju-ryu.
I could relate very strongly to your business experience especially with Pilot Pen Co., which I did not know was Japanese. My experiences in my 32 years at Fireman's Fund Insurance Co. had many parallel's with the crazy behavior of people out more for themselves than the company or its employees and customers.
Your book occupies an HONORED place in my martial arts library.
Thank you writing such a wonderful book and sharing some of your time with me.
Bob Noha, Sensei
Aikido of Petaluma
Petaluma, California – (http://www.aikidopetaluma.com)
---