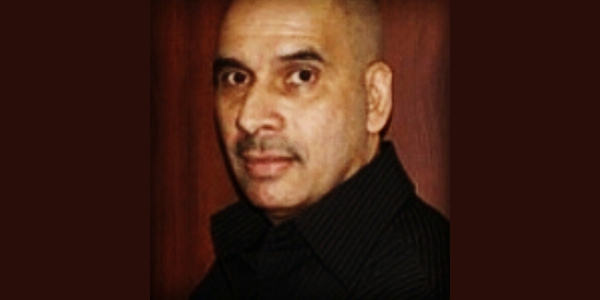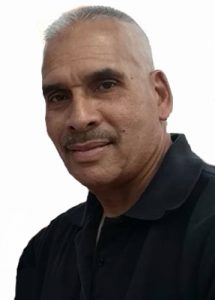 Pablo Delgado began his martial arts training in 1965 in Bronx, New York. At the age of nine he began studying Goju Ryu under the late Grandmaster Joaquin Casado. In 1973 he moved to Puerto Rico where he continued training in the martial arts on the Island. During this time he attended high school. In 1973 he continued his studies with Meijin Casado and earn his Black Belt in Casado new System of Sanseido Goju Ryu. They use to travel to different dojos to challenge them in a friendly competition but the majority of them decline the challenge.
In 1977 Pablo Delgado went to Jersey City, New Jersey and attended Jersey City State College and taught the art of Sanseido Goju Ryu in his parents basement. He competed in National and local tournaments and was victorious in many of the them. He also studied under Grandmaster Aarron Banks at Bank's New York Karate Academy. He retired from competition in 1988 and began teaching in a community center in the Bronx, New York. He later opened the Black Dragons Dojo In the Bronx with his two sons Carlos and Luis Delgado as assistant instructors. The Bad Boys National Karate Team competed on a national level and as a team in Puerto Rico and won First Place.
Throughout the years, Hanshi Pablo Delgado, with the help of his two sons, developed a system that was a mixture of many disciplines. This system was named Senshi-Do Kai. Hanshi Pablo Delgado was recognized as Hanshi 10th Dan by the International Combat Martial Arts Union Association. This system is dedicated to the late Grandmaster Joaquin Casado. On June 12, 2009 Hanshi Pablo Delgado was inducted into the World Budo Awards Hall of Fame and received the "Platinum Pioneer Award" in Guayama City, Puerto Rico. On June 27, 2009 Hanshi Pablo Delgado was inducted into the Who's who in the Martial Arts International Hall of Fame as Founder of the Year in Tinton Falls, New Jersey.