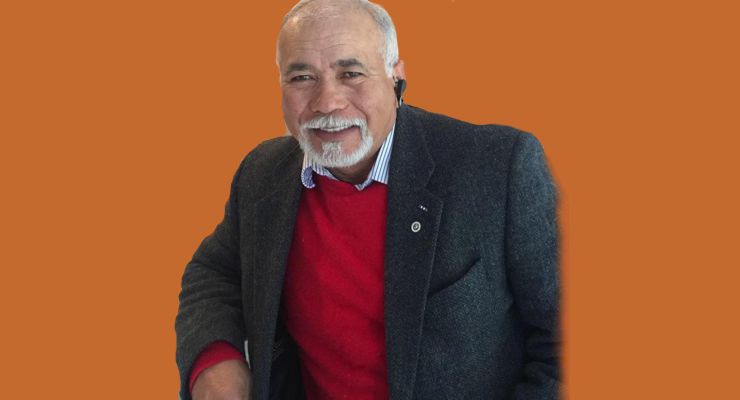 Phil Torres rose from Private to Colonel in the U. S. Marine Corps and retired after an illustrious career lasting more than 34 years of active duty. Highlights among his responsibilities included Chief of Nuclear Security Policy and Chief of Command Security for the U. S. Strategic Command, Offutt Air Force Base, Nebraska; Commander of the Marine Corps Security Force, Naval Submarine Base, Kings Bay, Georgia – responsible for one of the nation's largest strategic nuclear weapons site in the U.S.; Advisor to the Commandant of the Marine Corps on human climate issues, Headquarters Marine Corps, Washington DC; and Inspector (Inspector General) for Marine Corps bases Japan.
Phil Torres served in Vietnam, to include the battle for Khe Sanh during the 1968 Tet Offensive, and was awarded the nation's third highest combat decoration, the Silver Star Medal, for actions as a Platoon Sergeant during Operation Meade River, the largest heliborne operation in Marine Corps history. He entered the Marines with a ninth grade education and retired pursuing a doctorate degree. Since retirement, he has been a Leadership and Management Consultant, a Security Management Consultant, a Team Building Facilitator, an Advisor to the Secretary of Defense on readiness issues, and an Advisor to the Secretary of Veterans Affairs on veterans' issues.
Phil Torres is a lifelong martial artist with over 56 years in the martial arts. He currently holds the title of Kyoshi (Master) in Okinawan Shorin Ryu Kenshinkan Karate, and has practiced several styles of the martial arts to include Isshin Ryu Karate, Shotokan Karate, Motobu Ryu Karate, Bando Kickboxing, and Ju Jitsu. In 2014 Phil was inducted into the USA Martial Arts Hall of Fame. Phil is also a competitive shooter in the action shooting sports. He competes and officiates at world, national, regional, state, and local championships across the country throughout the year. Phil is also a motorcycle enthusiast and resides in San Antonio, Texas.