Reynardo "Nikko" Gutierrez, Hachidan, Kyoshi is the founder and Head Instructor of Nikko Sung Jitsu Ryu and American Sankido Shito-Ryu Washi-Kai. He is a 2011 Black Belt Hall of Fame Inductee, an Action Martial Arts Hall of Honors inductee, and has been inducted into several other martial arts halls of fame.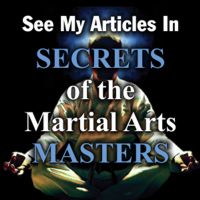 Kyoshi Reynardo "Nikko" Gutierrez has been in the martial arts for 45 years, starting his instruction under Sensei Anthony Mattias, Mattias Fighting Systems TKD, achieving the rank of Shodan, 1st degree Black Belt, or 1st Dan in 1980 in Tae Kwon Do and Level 1 Completion in Kali. He continued his studies in Europe, while in the United States Army.
While practicing Savate in France, he was invited and encouraged to try out for the United States Army Golden Dragon Fighting Society (1982) based in Frankfurt Germany and was accepted. He has a 2nd Dan in Shotokan Karate, a 5th degree Black Belt in Sha Soo Doo Jitsu Ryu and is a certified instructor in it as well.
In 2010, Tao Chiba Kai was officially sanctioned as Nikko Sung Jitsu Ryu. Kyoshi Reynardo "Nikko" Gutierrez is recognized as Founder of his system, and Karabit Budo. He currently holds the rank of Hachidan, 8th degree Black Belt, and is the creator of the "SJR Soke Series, Martial Arts Weapons Trainers."