Raised in Brooklyn East New York and realizing the need to acquire fighting skills due to street challenges. Kyoshi Reynardo "Nikko" Gutierrez in admiration of Martial Arts began his journey at the age of 15, (1975). Secretly under the guidance and instruction of Sensei Anthony Mattias, "Mattias Fighting Systems TKD" achieved the rank of SHODAN, 1st Degree Black Belt, or 1st Dan in 1980 in Tae Kwon Do and Level 1 Completion in Kali.  Continuing his studies in Europe, while in the United States Army, he completed his Level 1 Practitioner Certification in "The East River Chow Gar Praying Mantis Sect" (1981) and immediately began training in Chaujia Praying Mantis under Sifu D'Aria An Gato.
Army duties preventing completion of his training in Praying Mantis, Kyoshi Nikko began training locally in Hanau Germany, studying Shotokan under Sensei Raul Rapresti receiving his Shodan, 1st Degree Black Belt, and "The Black Belt Award of Honor for Excellence in Tekki Shodan and Jiyu Kumite. Attending a Seminar on Savate in France he was invited and encouraged to try out for the United States Army Golden Dragon Fighting Society (1982) based in Frankfurt Germany and was accepted.
Returning to the States in 1983 while visiting family in New York,  Nikko consulted with one of his Martial Arts mentors, Master Timothy A. Brown, Yondan, 4th Degree (1952-1988) Shotokan, and began developing a street fight defense system instinctively coined by Master Brown as "Tao Chiba Kai" (or way of the Street Fighter) and honorably accepted by Kysohi Nikko.  Thereafter while based in Fort Polk Louisiana, he was visited regularly by Sensei Brown who also commenced instructing him in Wing Chun Kung Fu, engaging Nikko in competitions in Louisiana and throughout Texas and Mississippi, testing the principles of "Tao Chiba Kai". Sensei Brown continued consulting in the development of the art until his untimely death in 1988.
Convinced that "Tao Chiba Kai" was effective, but needing additional development of concepts, Nikko retired from competition later that same year.  Shelving the project, he continued his quest for perfection, earning his Nidan, 2nd Degree Black Belt in Shotokan, became a Certified Instructor in 1994.
While in Grand Junction, Colorado he befriended a fellow veteran by the name of Sensei Michael Mandraso who introduced him to "Tang Soo Do". At the request of Nikko, he began as 10th Gup White Belt level, earning his Sandan, 3rd Degree Black Belt in Tang Soo Doo in 2000. Nikko is also ranked Godan Sha Ryu, 5th Degree Black Belt and a Certified Instructor in Sha Soo Doo Jitsu Ryu, (2010). With the encouragement and inspiration of Sha Poe Ryu Elam, Grandmaster of Sha Soo Doo Jitsu Ryu and Founder of ATTU, Kysohi Nikko has dusted off the notes and illustrations of "Tao Chiba Kai" and is currently revising its concepts, in honor of his dear friend, mentor, and it's biggest contributor, Sensei Timothy Andrew Brown, Yondan, 4th Degree, Shotokan (1952-1988).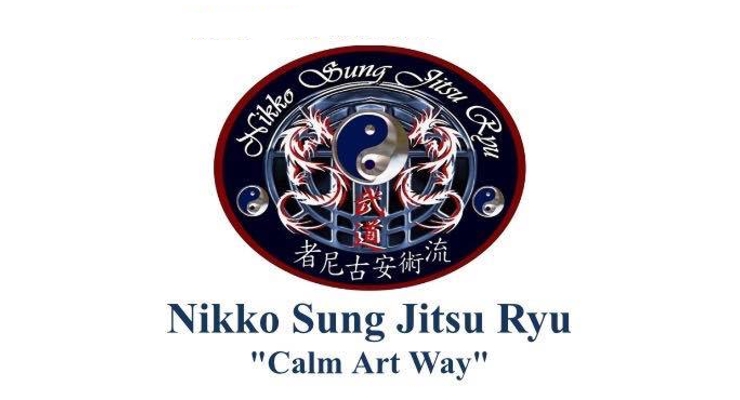 2010 became the year that "Tao Chiba Kai" was officially sanctioned as "Nikko Sung Jitsu Ryu". Kyoshi Nikko is currently recognized as Judan, by Eagle Kai Sankido Ninjutsu "ONLY" as Founder of his system, and Karambit Budo. Currently ranked as Hachidan, 8th Degree Black Belt, as of December 10, 2016, he is also the creator of the "SJR Soke Series, MARTIAL ARTS WEAPONS TRAINERS". Recognized for his many accomplishments and contributions, he has been inducted into the American Shito Ryu Washi-kai, 10th Dan Black Belt Hall Of Fame, for 2011 in addition to the Action Martial Arts Hall of Honors for "Golden Lifetime Contributions To The Martial Arts, January 2013. Ambassador Of The Martial Arts, 2014, and Outstanding Grandmaster Of The Martial Arts, Chinese Kung Fu Expo, 2014 and Ambassador of The Martial Arts, 2017.
Nikko Sung Jitsu Ryu is sanctioned by The American Temple Training Union
endorsed by Sha Poe Ryu Anthony G. Elam, Sha Soo Doo Jitsu Ryu, Grandmaster Tim Andersen, Sankido Ryu Karate Ninjutsu And Master Robert A. Zellner, Ra'zel X-treme Tactical Defense System. Budo Ryu International, Hanshi Richard Salmon
Contact Info: SungJitsuRyu@yahoo.com  Phone: 718-290-3435