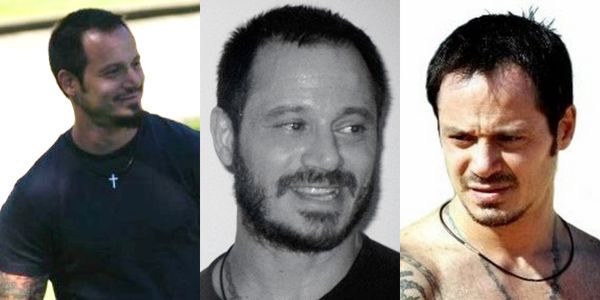 Born in 1969, Richard Dimitri began his martial arts training in 1975. By the age of 21 he'd acquired instructor certifications and Black Belts in several forms of martial arts and hand to hand combat disciplines which lead him into various careers that spanned over 2 decades in the fields of private and personal security, bodyguard for high profile clients and doorman. With his training and experience, Richard began researching and formulating a personal methodology of close quarter combat and personal defense predicated on human behavior and the psychology of violence.
On April 11th 1994, Senshido International was born and Richard Dimitri opened his first school in the heart of downtown Montreal, Canada. By 1999, Richard became, and is still considered one of the top and most sought out personal protection and defense tactics experts in the world.
Some of Richard Dimitri prestigious clients have included the British Special Forces, the Finland Presidential Security Team, SWAT and Counter Terrorist Units, CTR High Risk Investigations & Security UK, the Mexico City Chapter of the Guardian Angels, International Women's movements Girls Gone Gorgeous (Los Angeles California), the Association for Women's Total Advancement & Development and the Association for the Development and Enhancement of Women (ADEW, Cairo Egypt) to name a few.
Throughout his career, Richard Dimitri released over 29 instructional DVDs and self published several books (most available through the shop section via download), including his best seller 'In Total Defense of the Self' which was dubbed as "One of the best books ever written on self defense" by Black Belt Magazine's contributing editor, Mr. Lito Angeles.
Richard Dimitri was also a contributing author in Loren Christensen's Fighter's Fact Book 2 published via Paladin Press and was featured in several of the world's leading martial arts magazines including Black Belt, Martial Arts Illustrated, Fight Sport, Combat, Budo Quebec and Blitz as well as Egypt Today and Alter Ego. He's been interviewed on several top radio stations in North America as well as Egypt's Nile FM Day Show and has appeared in news papers worldwide for his unique philosophy to personal protection.
Referred to as one of the top 20 toughest fighter's on planet earth in the April 2006 issue of Black Belt magazine, and inducted into the National Registry of "Who's Who" Business directory for outstanding business practice 2002, 2003 – 2005, 2006; Richard Dimitri was also a member of the former American Society of Law Enforcement Trainers and has trained law enforcement officers and military personnel all over the globe.
By 2006, Senshido's evolution continued and the international team grew with instructors in North and South America, Europe, Australia, New Zealand, the Middle East and Asia. The focus shifted with self defense and martial arts becoming the vehicles for a worldwide movement towards peace and human evolution. The testimonials received were changing; they went from "Thank you for saving my life." To "Thank you for changing my life."
With the birth of his son In 2011, Richard Dimitri temporarily retired from travelling and teaching on a commercial level and handed Senshido International over to his international team with me, Wesley Derequito, a friend, student and fully certified Senshido instructor from the original Senshido school in Montreal; to lead and take over.
However, teaching is in his blood. Richard Dimitri continued teaching almost anonymously where he temporarily resided in Jasper Alberta. 'Anonymously' as in – only a small percentage of his students there knew of his martial arts history or that he's one of the top in the world in his field. He generically referred to what he was teaching as simply 'martial arts and pure and applied self defense.'
Going back to his 'grass roots' as it were, Richard now refers to what he does/his teaching or instructing as it were; as simply the sharing of his knowledge, research, mistakes, successes, training and experiences with those interested in training and learning from him.
For those who work night shifts or put themselves in harm's way for a living, for those looking for a new way of improving or challenging themselves, for those wanting to not just get in 'fighting' shape, but also learn forever life saving and changing skills; for anyone and everyone really – Richard is back and available to share his info with those truly interested in training and learning from him on a local (Montreal, Canada) and international level.
To contact Richard Dimitri and Senshido International visit their listing on the Martial Arts Schools and Businesses Directory by clicking on the image on the left.