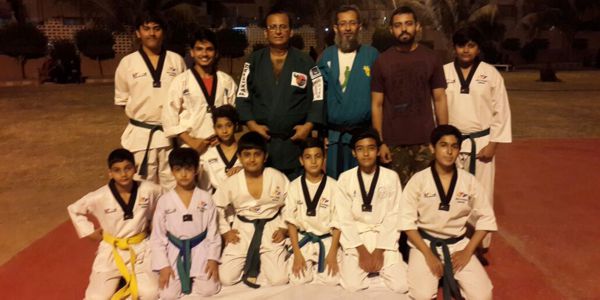 The Korean Martial Arts Yong Moo Do founder Rizwan Mustafa Zubairi has conducted a Yongmoodo Technique Seminar on April 9, 2016 at Prince Yongmoodo Academy Karachi. Master Zubairi taught falling, rolling and throwing techniques to participants. The Pakistan Yongmoodo Federation is an affiliated unit of World Yongmoodo Federation Korea. The Korean Martial Arts Yong Moo Do is gaining popularity with the youth of Pakistan.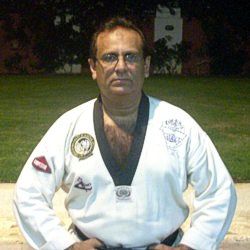 7th Dan Black Belt, Rizwan Mustafa Zubairi is President of the Yonmoodo Federation in Pakistan. He teaches Taekwondo, Hapkido and Yong Moo Do. In 1983, Master Rizwan Mustafa Zubairi opened his first dojang, Zubairi's Martial Arts Centre. He promoting the Korean martial art of Taekwondo in Pakistan and is now teaches Hapkido, Kyuk Took Ki, Haedong Kumdo and Yong Moo Do. Through his achievements and popularity as an instructor of Taekwondo, he has become a leading Taekwondo senior master instructor in Pakistan. Rizwan Mustafa Zubairi is a writer and lecturer on Korean Martial Arts and well-known for his martial arts friendships, brininging together brothers and sisters in the arts all over Pakistan and around the globe. He has gained confidence of his seniors as well as juniors.
Rizwan Mustafa Zubairi is a 1982 inter collegiate Judo and Karate champion, a 1986 provincial and national Taekwondo champion and has won many gold medals, in Karate, Judo and in Taekwondo competitions.
In 1983 he introduced Taekwondo and martial arts in "Karachi City Metropolitan Schools" and teaches FREE of cost to school students.
Rizwan Mustafa Zubairi has trained many senior masters of martial arts and introduced them to Taekwondo. He has trained and awarded many black belts to those who won national and international recognition.
He is a Post graduate M.Sc in Applied Chemistry, MBA in Marketing, Post Graduate Diploma in Islamic Banking and Finance and Qualified Sports Administrator from Olympic Council of Asia (IOC).