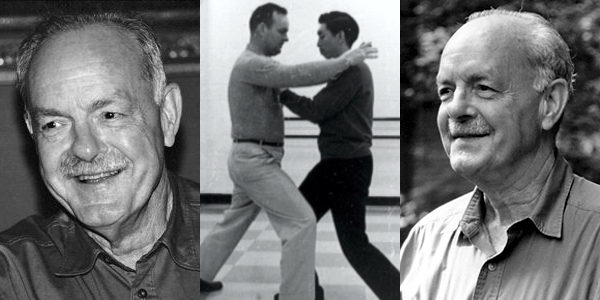 Robert W. Smith was born during the Chinese year of the Tiger, in Richland, Iowa in December, 1926 and he began his early days in an orphanage. He was a teacher, writer, scholar and historian, who spent time in government service.
Beginning his martial arts career by coaching boxers in Western boxing, he was an early instructor of Judo in America. For 26 years he offered a free Saturday morning T'ai Chi Ch'uan practice outside the Bethesda, Maryland, YMCA. He also offered formal instruction in the three main elements of Chinese internal martial arts, T'ai Chi Ch'uan, Pa-kua Ch'uan and Hsing-i Ch'uan.
Robert W. Smith was an early pioneer of Asian martial arts in the West. He emphasized the traditional, ethical influences of the arts, providing a positive foundation of historical accuracy. The bibliography in his "A Complete Guide to Judo," published in 1958, is still cited by book collectors while his "Asian Fighting Arts," coauthored with Donn Draeger in 1969, is the definitive reference on Asian fighting arts. Mr. Smith is recognized world wide as an original pioneer in introducing the West to the nei-chia, or the internal martial arts of China.
Robert W. Smith produced 14 books either as an editor, author, co- author or co-translator. These include the first books in English on Pa-kua Ch'uan and Hsing-i Ch'uan and one of the first books in English on T'ai Chi Ch'uan, which Smith co-authored with the late Grandmaster Cheng Man-ch'ing. Mr. Smith's book, "Shaolin Temple Boxing," introduced Western readers to that Chinese practice as well. Mr. Smith has written dozens of magazine articles, most of which are on martial arts topics. He has also written over 240 book reviews for top newspapers across America covering a wide variety of topics. He also wrote interviews with authors who interested him as well as letters to the editor. As a poet, his poems have appeared in several anthologies.
In 1944, at the age of 17, Robert W. Smith joined the U.S. Marines. He served overseas in the Pacific theater with the Fifth Division (Peleliu and Guam) and was among the first troops into southern Japan. Mr. Smith received his undergraduate degree in History from the University of Illinois and his master's degree in Far Eastern and Russian Studies from the University of Washington in Seattle. In 1955, he joined the CIA as an intelligence officer, going to Taiwan four years later in 1959. There he continued his pursuit of martial arts practice and research. During this time he went to Tokyo and won his third degree black belt in Judo at the Kodokan, the international Judo headquarters.
Robert W. Smith was known for his stories and jokes and even wrote a chapter on humor in his first book on Judo in 1958. This same book also included a chapter on women in Judo. Using the pen name, John F. Gilbey, Smith wrote the "Secret Fighting Arts of the World," a fictitious book which included many of the outrageous martial arts stories he'd collected over the years. Many gullible readers read the book, and taking it seriously, some even quoted Gilbey in subsequent publications.
Sadly, Robert W. Smith passed away on the evening of July 1, 2011, leaving all of us an incredible legacy.