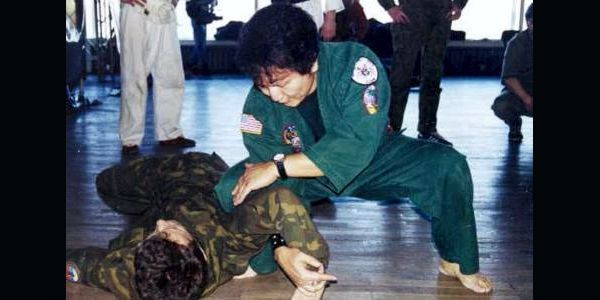 San Jitsu is a jiu-jitsu system which also incorporates elements of karate, judo, jing jow pai kung-fu, wrestling, boxing and street fighting. It refers to the three ways of "body, mind and spirit".
San Jitsu is Guam's first internationally recognized martial art system encompassing striking, kicking, throwing, grappling, pressure points, acupressure and resuscitation arts.
Professor Frank Sanchez formulated the art in the Village of Toto, Guam in 1971. The system includes unique rolling movements to take advantage of the bodies momentum which will allow destruction of the opponent limbs.