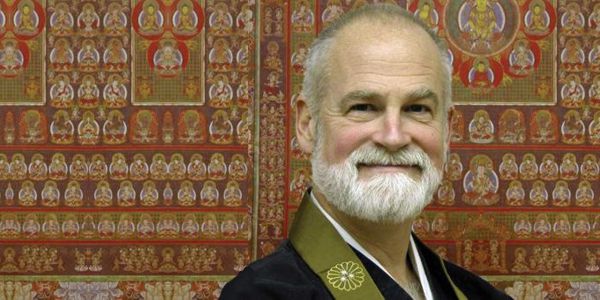 Black Belt Magazine has called Stephen K Hayes "One of the ten most influential living martial artists in the world."
Stephen K. Hayes has spent his entire adult life in pursuit of perfection through the Asian martial arts and spiritual traditions.
He began his training in the martial arts at Miami University in Oxford, Ohio, in 1967.
In 1985, he was elected to the prestigious Black Belt Hall of Fame for teaching the legendary Japanese ninja martial arts.
In 2015 he was the sole recipient of the Martial Arts Industry Association (MAIA) Lifetime Achievement Award.
In 1993, Grandmaster Masaaki Hatsumi of Chiba-ken, Japan, awarded him the extremely rare honor of ju-dan 10th degree Black Belt in the nine historical traditions of the Bujinkan Dojo martial arts.
In 1997, exactly 30 years after beginning his formal training in the martial arts, Stephen K. Hayes founded the martial art of To-Shin Do.
Stephen Hayes has been featured in publications ranging from Black Belt to Playboy to Tricycle Buddhist Review.
His biography has appeared in the International Edition of Who's Who since 1990.
He is the author of nineteen books which translate the timeless knowledge of the East into pragmatic lessons for contemporary Western life. His books have sold over 1.3 million copies, and many of his volumes are published in a variety of different languages around the world.
A 1971 graduate of Miami University of Oxford, Ohio, Stephen K. Hayes majored in theater.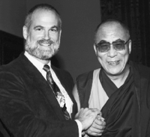 During the years he lived in Japan, he used his professional acting skills in a broad variety of Japanese television and film projects. Most notable to American audiences was his role alongside Richard Chamberlain and Toshiro Mifune in the NBC samurai epic Shogun.
Stephen K. Hayes has demonstrated effective self-protection skills to military and law-enforcement groups including the U.S. Air Force Academy, the FBI Academy, the American Society for Law Enforcement Training, and members of Britain's elite SAS.
He has worked on special assignments with the United States Department of State Dignitary Security Services, and under contract with the United States Defense Intelligence Agency.
In the 1990s, he regularly served as personal protection escort and security advisor for 1989 Nobel Peace Prize winner the Dalai Lama of Tibet.
In 1991, Stephen K. Hayes went through formal ordination to become a teacher in the 1,200-year-old Japanese vajrayana meditation tradition.
As spiritual head of the Kasumi-An Dojo, he offers instruction in both the meditation and martial arts traditions of Japan.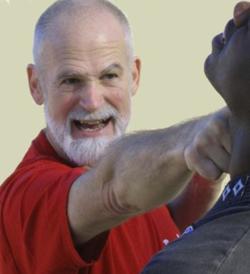 Stephen K. Hayes is Chairman of the Board of SKH Quest Centers, dedicated to promoting the benefits of martial arts training for self-development. He spends much of the year traveling the world as a teacher, seminar leader, and lecturer. His presentations inspire by translating his extensive background in martial arts and meditation into practical lessons for handling the pressures, uncertainties, and stresses of life.
Stephen K. Hayes' wife Rumiko Urata Hayes was born in Kumamoto, Japan, graduated from Sophia University in Tokyo, and has been married to Stephen K. Hayes for 40 years.
Rumiko Urata Hayes earned senior master instructor licensing under authority of Masaaki Hatsumi. She often travels with her husband as a seminar leader and teaches classes at their network of SKH Quest Center schools around the USA.
Stephen and Rumiko Hayes' daughters Reina and Marissa have grown up as active Black Belt participants in the martial arts dojo of their parents.
To contact Stephen K. Hayes and Ninja Self Defense visit their listing on the Martial Arts Schools & Businesses Directory at FindADojo.com by clicking on the image on the left.