Chamberlain Studios' Brings 10th International 'Gathering of Eagles' to Dallas
Attracts Legends of the Martial Arts, Hosts Hall of Fame Dinner
Offers Rare Chance to Train with the Masters
WHAT: The 10th Gathering of Eagles and International Hall of Fame (GOE/IHOF) ceremony showcasing the instructors, pioneers, competitors, founders and celebrities of the martial arts. 10th degree black belt Professor Nick Chamberlain of Chamberlain Studios of Self Defense is the first in Dallas, Texas to host this anticipated bi-annual occasion attracting more than 500 participants from across the globe. Those who purchase a seat at the Hall of Fame induction dinner will have a rare chance to celebrate the prodigious heads of the Kenpo martial arts disciplines.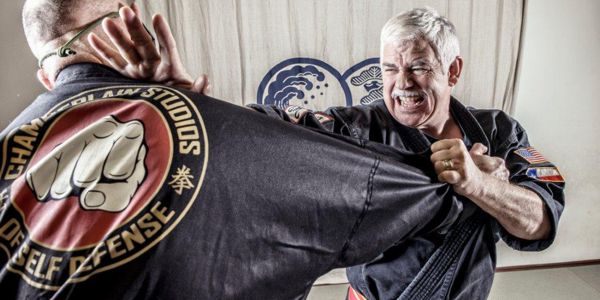 Hall of Fame dinner guests are also granted access to the 3-day GOE event, which caters to both the martial arts novice and the long-time enthusiast. The August 2017 GOE/IHOF will highlight the Hawaiian influence on the martial arts through customs, martial culture, dress and expression. Guests can attend varied martial arts workshops, seminars, certification workshops, business workshops, martial arts vendors, rank testing for senior Black Belts, book signings, breaking workshops and demonstrations, Polynesian tattooing with Tricia Allen, PhD., and Hula and Hakka instruction and shows. Registration information is found at Kenpo International Hall of Fame and Gathering of Eagles.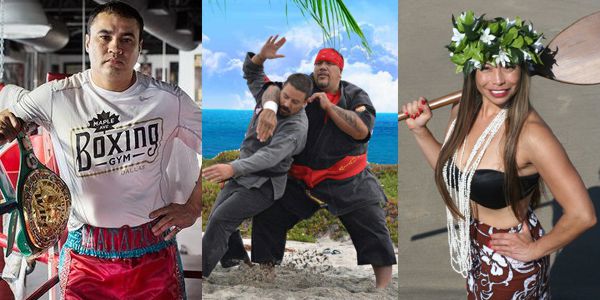 WHO: Martial arts professionals recognized as those who have made significant contributions within their system and those who will celebrate them and the Kenpo industry. Instructors nominated will represent more than 30 Kenpo systems. Special guests will be Hall of Fame Founder and Kenpo legend GGM Al Tracy, Kumu Lua Michelle Manu, Professor Aiau Koa and more than 30 invited Grand Masters including: Ted Sumner, Roger Greene, Steve La Bounty, Dennis Connatser, Bart Vale, John Patrick Nieto, Thomas Barro Mitose, Al Dacascos, Mark Tracy, George Lim, Sam Kuoha, Rudy Tuilosega, Rob Castro, Jesus Chavez, Bruce Juchnik, Joe Dimick, Bill Chun, Jr., James Muro, Ray Arquilla, Steve Muhammad, Rick Kingi, Jeff Speakman, Fred Villari, Ron Chapel, John Hackelman, Nancy Lee Cerio, Nick Chamberlain, Kiyoshi Takeuchi, John DeLuca, John Bain and others.
WHEN: August 11th – August 13th, 2017; Friday 8:30 am-6 pm, Sat 8:30 am-11 pm, Sunday 8:30 am-2:00 pm
WHERE: Sheraton Dallas Hotel—Downtown Dallas; 400 N Olive Street, Dallas, TX 75201
WHY: Dallas based Chamberlain Studios wants to offer the residents of Dallas and international guests a chance to explore the martial arts and its heritage in a presentation unlike any other. Professor Chamberlain would like to honor and help spotlight all those past and present talents of the martial arts while bringing awareness and funds to the Chamberlain charity of choice: Genesis Women's Shelter. Attendees are not required but encouraged to bring a donation of cash or everyday household items to benefit Genesis Women's Shelter.
###
Media Contact: Sabra Girard|SGPR, 469.688.4674, sabra@sg-pr.com