Martial Arts Halls of Fame inductee, Grandmaster Barry Broughton, Ph.D. has applied his extensive training in the martial arts and years of practicing orthopedics and sports medicine to create and found AKT Combatives, a comprehensive reality-based martial arts system.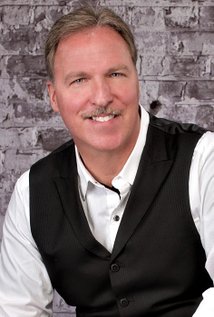 Dr. Barry Broughton served on active duty in the US Army as a Combat Medic and a Battalion Medical Officer and holds black belts in several styles of martial arts. Additionally, he has been inducted into multiple Martial Arts Halls of Fame, the World Wide Martial Arts Council, and has served on the Board of Directors of a number of martial arts organizations; he is currently the Northeast Regional Director for the US Sport Jujitsu Association. His numerous accomplishments got him featured in The Martial Directory: International Instructors Edition.
Barry Broughton is the owner of AKT Combatives Academy with several locations in New York State and is the head coach of Team AKT sport jujitsu team. He teaches his Self-Defense and AKT Combatives curriculum as Physical Education credit courses at a State University of New York (SUNY) college and teaches related seminars around the country.
Drawing on his multi-faceted experience, Dr. Broughton has authored Beyond Self-Defense: AKT Combatives Reality-Based Personal Protection a concise text to include accurate references to human anatomy, valuable concepts, and effective techniques for real-life self-defense. His book can be used as a college text or for self education in real-world personal protection.
Soke~Founder/Grandmaster
10th Degree Black Belt AKT Combatives
5th Degree Black Belt Master Instructor WYYJ
3rd Dan Black Belt Instructor Ching Sai Do Karate
Black Sash/ Black Belt Kun Tao Kung Fu
KAPAP Combatives/Krav Maga Level One Instructor
Certified Martial Kickboxing Instructor
Head Coach/Founder of Team AKT Sport Jujitsu team
2017 Team USA (Sport Jujitsu) Assistant Coach
Additional training and experience in Modern Army Combatives, Kickboxing,  Tae Kwon Do, American Kenpo, Jujitsu, Tai Chi, Wrestling, French style classical fencing, Combat Knife Fighting Course (by the Pacific Jujitsu Alliance), Escrima Stick Fighting, Close Quarters Combat and much more…
Buy Beyond Self-Defense: How to Fight Back and Stay Alive
Contributing Author and featured in the Bestselling book Black Belt Power by Melodee Meyer
Attended the Action Film Academy's Stunt Fighting and Falling for Film workshop.
Veteran US Army Combat Medic and Battalion Surgeon
Practiced orthopedics/sports medicine & naturopathic medicine
Trained in Advanced Trauma Life Support (ATLS), Advanced Cardiac Life Support (ACLS) and Pediatric Advanced Life Support (PALS); First Aid and CPR Certified
USA Boxing Ringside Physician Course
B.S. Degree as Physician Associate, Doctor of Naturopathic Medicine, PhD Health and Human Services
Member of the American Jujitsu League, Jujitsu America and the US Sport Jujitsu Association
Northeast Region Director, US Sport Jujitsu Association
Featured in The Martial Directory: International Instructors Edition
Member of Martial Arts Masters Association and Martial Arts Masters Hall of Fame
USA Martial Arts Hall of Fame Inductee for Original System Founder of the Year (2010) and Soke of the Year (2014)
Action Martial Arts Magazine Hall of Honors – Silver Lifetime Contribution (2014)
Legends of the Martial Arts Hall of Fame Inductee as Legendary Silver Pioneer-AKT Combatives (2014) and Reality-Based Grandmaster of the Year (2016)
Argentina Martial Arts Hall of Fame (2016)
Inducted into the World Wide Martial Arts Council
Buy Beyond Self-Defense: How to Fight Back and Stay Alive
To contact Barry Broughton and AKT Combatives visit his school listing on the Martial Arts Schools and Businesses Directory using the image on the left.