Richard Bustillo was internationally recognized as an expert in the martial arts. With over 45 years of experience, Bustillo possessed a wealth of knowledge and a very unique and motivating teaching style. He owned and operated the IMB Academy (International Martial Arts and Boxing Academy), one of the largest martial arts schools in southern California, located in Torrance.
Born on January 28, 1942, Richard Bustillo began his study of martial arts in Judo at the age of 10 and started boxing at age 12. He studied Kajukenbo from 14 years until he finished highschool. While in college he competed in the Golden Gloves and amateur boxing. He began studying Jeet Kune Do under Bruce Lee at Lee's Jun Fan Gung Fu Institute in Los Angeles' chinatown when he was at 24.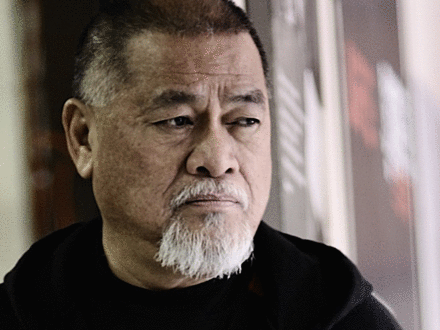 Sifu Richard Bustillo was a member of Black Belt's 1989 Hall of Fame – Co-Instructor of the Year, an inductee to the World Martial Arts Hall of Fame, Martialinfo.com 2001 Hall of Fame, and United States Martial Arts 2002 Hall of Fame.
In 1967 he and Dan Inosanto began to study the Philippine martial arts of kali, escrima and arnis and together they have been credited with promoting filipino arts worldwide.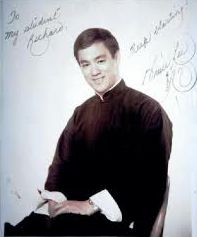 Richard Bustillo was a certified law enforcement defensive tactics instructor and a member of the American Society of Law Enforcement trainers. He was also certified with the Olympic Training Center as a coach and official with USA Boxing, and a Kru in Muay Thai. Credited as being one of the major contributors to revive the Filipino Martial art of Kali/Eskrima/Arnis, Bustillo was recognized by the Council of Grandmasters of the Philippines as Ninth degree Black Belt (Grandmaster) in Doce Pares Eskrima. However, he is best known for his training under Bruce Lee and Jun Fan Jeet Kune Do.
Guro Richard Bustillo passed away on Thursday, March 30, 2017.
Today, I am deeply saddened that one of my father's dearest, lifetime friends, Richard Bustillo passed away yesterday.
For me he was always "Uncle Richard." What most people don't know historically is that Uncle Richard took up the mantle of being my other Godfather. He was always there for our family and especially for my father, #daninosanto during my wonder years of growing up.
He was an amazing role model as a father figure to his children: Angela Bustillo Young, Maka Richard Bustillo Jr., Natalie Bustillo Mason and Mata Lino. Uncle Richard and his amazing wife, Aunt Mary Bustillo constantly inspired me to what family is all about—Unity. I learned from watching them that traditions and family gatherings are the life spring of human life and existence.
I will miss Uncle Richard. Outside of my father, and in my youth, he taught me to be a fighter and a survivor. This ageless son of Hawaii, was a rock during life's difficult moments and in my mind he will live forever.
Rest in Peace!
Diana Lee Inosanto