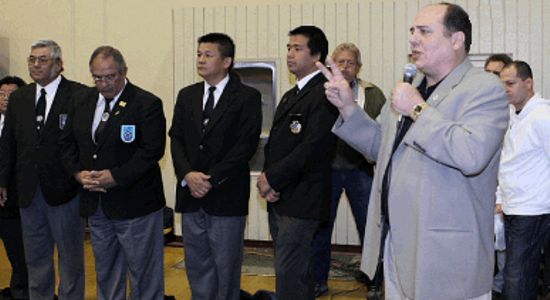 Thousands from around the world came out to Ontario High School earlier this month to fight. The event was the 2007 U.S. Judo Association Winter Nationals, and contestants in the Japanese martial art ranged from ages 5 to 65. "It was a smashing success by all accounts," said Sensei Gary Goltz, tournament director and founder of Goltz Judo Club in Claremont.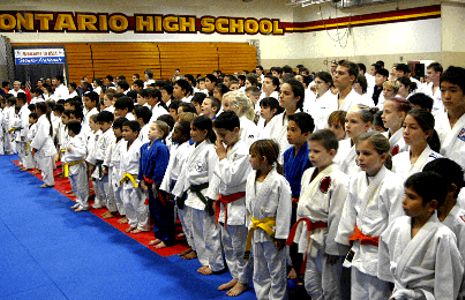 The two-day annual event was held December 1-2 in 2007. Clinics were offered by judo champs like Olympian Ronda Rousey of Santa Monica, and exhibitions were held featuring stars like the Taisei High School Judo Team of Japan. Competitors, too, came from all over the globe, including Portugal and Denmark. "You meet people from all over the world who have love for judo," Goltz said. "It's an international sport that brings people of different backgrounds and religions together in a common bond."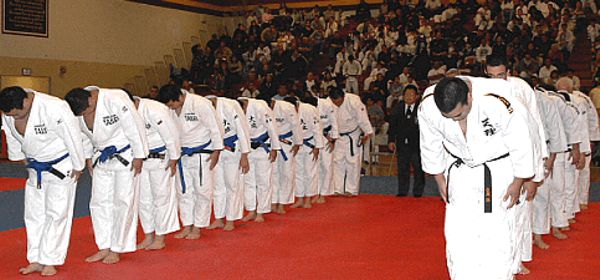 According to Goltz, the sport also builds character and instills a certain philosophy in its participants. "You learn to get up after a fall, and that's a metaphor for life," he said. "We have a saying in judo – `Fall down seven times. Get up eight.' We encourage people to face adversity head-on. If you lose, so what?" Matched according to age, gender and skill level, competitors young and old each took that perspective onto the mat during the event.
"Judo is an individual sport, not a team sport," Goltz said. "It's really all you when you're out there. Theoretically, in a match against someone equal in strength and skill, what makes you prevail is your own tenacity. "A lot of times, the person who takes the fall is the person who blinked."
Judo may have saved the day more than once, too – from women who have fended off attackers to Jeremy Glick, a collegiate national champion, who helped divert Flight 93 on Sept. 11, Goltz said. On Saturday, Goltz Judo Club celebrated its 20th anniversary.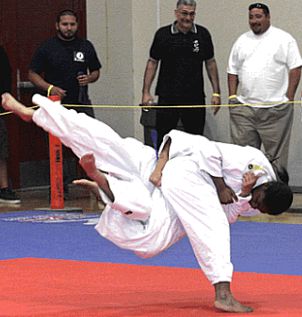 A few Japanese words used in judo:
Judo: Gentle or flexible way
Judoka: One who studies judo
Sensei: Teacher, instructor
Shiai: Contest or sparring
Kata: Pre-arranged exercises
Randori: Free practice
Dan: Black belt rank
Goshin Jutsu: Judo self-defense forms
Kiai: To gather spirit with a shout
Seiryoku Zenyo: Make best use of energy
Jita Kyoei: Go forward together in harmony
Fusegi: Escapes
Kuzushi: Unbalancing the opponent