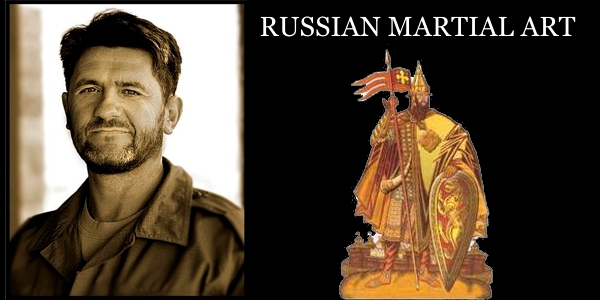 Reporter: Mr. Vasiliev, you have just returned from instructing at two big Systema seminars Europe, including seminars in Paris, France and Hamburg, Germany. There were over 150 participants in each event. Before the detailed reviews and videos clips are published from Systema seminars Europe, can you share your impressions with us?
Vladimir: I find that despite the large size of seminar groups, it is getting easier to teach Systema. This is because many people are seeing the depth of this training. There is less superficial interest in tricks and techniques, rather people think and analyze more. A greater number of people are now ready for the more profound work of overcoming themselves. It was an amazing positive working atmosphere at both seminars.
Reporter: Systema is rapidly growing. What are the goals of training and developing this beautiful art?
Vladimir: Just recently, we have discussed this with Mikhail Ryabko. The goals in Systema are the same as for every aspect of our lives. For those who are religious, we can say that in whatever we do, we try to glorify God. For those who are not or not sure, we say that we train to get healthier and stronger; and thus, give more to the people around us. We train to see and understand our limitations, but that does not get us discouraged, because Systema gives us the tools to overcome these weaknesses. Instead we gain the joy of strength, courage and humility.
Reporter: Is there one thing covered in the Paris and Hamburg seminars you would like to mention?
Vladimir: Strikes and punches was a topic of prevalent interest at these events. As funny as it sounds, we saw that we learn how to hit properly if we learn the correct way of doing a simple pushup. The seminar participants will know what I mean. Rather than dull working out of the muscles, we use the pushups to remove tension and fill the fists with precision and power.
Reporter: What can you say to people who are not able to travel and train with you at the seminars or at your school in Toronto?
Vladimir: There are many training options for everyone – instructional DVDs, hundreds of certified instructors and Systema Schools all around the world, there are a couple of thousands informal training groups (listed on the Training Partners page by their geographic locations). We also have a Video Correspondence Program where people can send me a video clip and get feedback and direction on their progress.
I'd like to express my deep gratitude to the seminar hosts.
First, Jerome Kadian of Systema France – one of the most experienced Systema Instructors and my friend since 1998, for his amazing hospitality and event organization.
And second, Jörg Wagener, the head instructor of Systema Hamburg and his partner instructor Christian for making my first visit to Hamburg an enjoyable one.
Thank you to all seminar participants for the wonderful opportunity to meet you and share Systema with you, for your keen interest, hard work and excellent results!
I look forward to more great training and friendships.