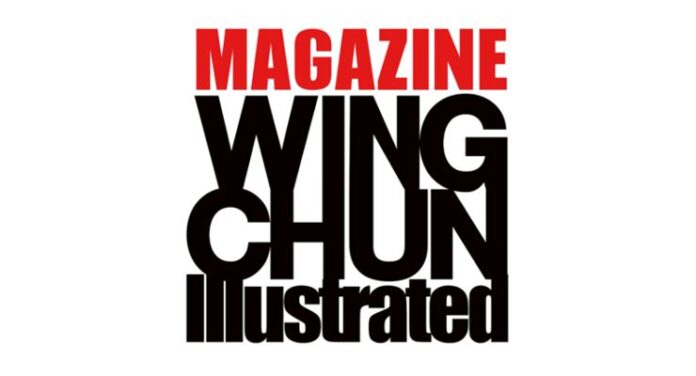 Wing Chun Illustrated Magazine aims to unify the entire Wing Chun family, to give a voice to all lineages, and to help preserve all these unique fighting systems for current and future generations of practitioners.
The Magazine
Mui Fa Publishing is proud to present you with Wing Chun Illustrated Magazine (WCI) featuring articles by and about the world's greatest exponents of Wing Chun.
Founded in September 2011 by Mui Fa Publishing, the magazine is and always has been independent. Published bi-monthly, Wing Chun Illustrated Magazine is a high-quality, full-colour publication. Each 60-page issue is available as Print-on-Demand (we care about the environment and, therefore, use FSC-certified paper from responsibly managed forests and verified recycled sources) and Download (with one account you can access Wing Chun Illustrated on multiple devices: iOS, Android, Kindle Fire, and Web).
We hope that no matter what lineage we each belong to, we can all unite around Wing Chun Illustrated Magazine—we all share the same LOVE AND PASSION for the art.
The Publisher
In September 2016, Sifu Eric Lilleor was inducted into the World Ving Tsun Association (WVTA) Hall of Fame as "Sifu of the Year" 2016 for his contributions to Wing Chun. Born and bred in Denmark, but currently based in Helsinki, Finland, Eric is the SEO of Mui Fa Publishing (Eric is the editor and publisher of Sifu David Peterson's latest book WSL Ving Tsun Kuen Hok: An Overview in the Form of Essays) and the Publisher/Editor-in-Chief of Wing Chun Illustrated Magazine. He has worked professionally in the publishing business for nearly 20 years.
From 1998-2004, Eric Lilleor published and was the Editor-in-Chief of a magazine, called ScreenTalk—an 80-page publication aimed at film and TV scriptwriters. Within a year of its launch, the magazine became a widely-respected publication, which helped to secure retail distribution throughout the US and Canada (Barnes & Noble, Borders, Walden Books, Hastings, Independents, Super Stand and others) and in selected stores in the UK, Germany, Australia, and New Zealand.
Eric eventually sold ScreenTalk to a US publisher in 2004.
In 2006, a London-based publisher hired Eric to develop the vision and concept of what became movieScope. The magazine focused on all aspects of the film process, combined with contributions from professional filmmakers and exclusive interviews with some of the world's most respected filmmakers, both in front of and behind the camera. Eric headed movieScope as Editor-in-Chief for three years.
In 2010, Eric outlined what would become Wing Chun Illustrated Magazine, publishing the first issue in 2011.
Eric started his martial arts training in 1978 and became a student of Sifu Keith R. Kernspecht in 1984. From 1985 to 1992, he frequently travelled to Germany to attend seminars at the Europaische Wing Tsun Organisation HQ in Heidelberg. At one such visit, he met Sifu Emin Bortepe. In 1987, Eric arranged the first Wing Tsun seminar with Sifu Bortepe in Scandinavia, held in Odense, Denmark. Eric became a student of Sifu Bortepe and travelled to Kassel, Germany several times a year to partake in private training lessons.
Today, Eric Lilleor is a proud and devoted Wong Shun Leung Ving Tsun Kuen Hok practitioner under the guidance of Sifu Morten Ibsen and Sifu David Peterson. Eric is a certified Sifu under Sifu Ibsen's Danish Ving Tsun Federation (DVTF).