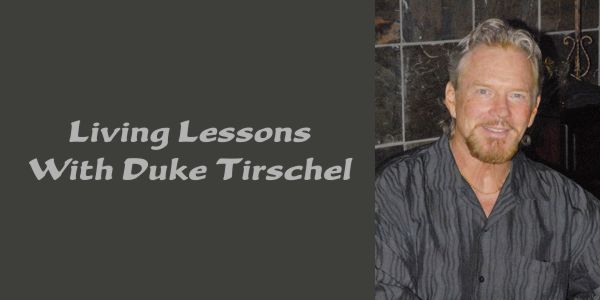 In order to confirm how I felt about what I saw, I took a closer look at the purpose of the Hall of Fame awards and ceremonies back through history.
Keith Vitali, President of the South Carolina Black Belt Hall of Fame along with the founding members Sam Chapman, Mike Genova and Bobby Tucker showed me that, there are times that can arise, in which the manner and/or the purpose, that a person is inducted into a hall of fame changes or, at the least, has its own twist.
In order to confirm how I felt about what I saw, I took a closer look at the purpose of the "Hall of Fame" awards and ceremonies back through history. The earliest person honored by being inducted into a Hall of Fame was Arminius, the victor at the Battle of the Teutoburg Forest… and this (the battle) was in the year 9 AD. You would think that a historical view of the 'Hall of Fame' since that day sets in stone the precedent by which, the present day halls of fame, would follow. But still, what I saw with these specific inductees, Marty Knight, Tony Young, Michael Goldman, Bruce Brutschy, Nicki Lee, Joe Beckham, Tony Thomas, John Orck, Jerry Rhome, Joey Shiflett, Dewey Earwood and Virgil Kimmy, was something far more reaching than just a group of individuals worthy of another hall of fame award.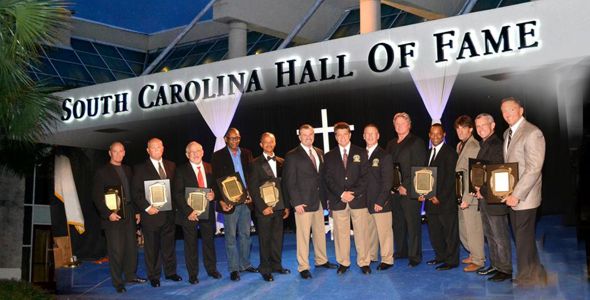 An added element went into the induction of the martial artists who were being honored by the South Carolina Black Belt Hall of Fame. It wasn't achievement alone, I know, I counted. I tried counting. Couldn't be done. I wasn't half way through adding the championships, that were won, to all the other hall of fame awards earned by the 12 inductees and the count was already off the charts by the time I got to the individual who was a US National Champion nineteen (19) consecutive years, and over the course of his career "garnered over 1000 championship awards and prizes."
That was just an example of the degree with which these inductees put their heart into the practice of their Art… I simply couldn't add all the honors they shared, from World Karate Championships, National Karate Championships, Best Fighter Awards, Magazine Covers and Lifetime Achievement Awards, not to mention all the local tournaments they won, the books they've written, the they movies worked in, and the television appearances and many more, too numerous to mention. So why are they now being honored for what they are already acknowledged?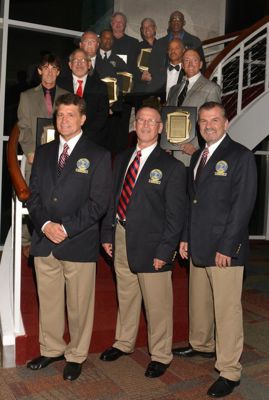 I looked into literally hundreds of different halls of fame from the most obvious Baseball, Football, Golf, and then I looked up Blues Hall of Fame, Gospel Music Hall of Fame, Grammy Hall of Fame, Songwriters Hall of Fame, American Theatre Hall of Fame, Mascot Hall of Fame, Television Hall of Fame and on and on. There are even hundreds of Martial Art Halls of Fame. So I looked at some of those because I wanted to get a better idea for the reasons we receive, and why we bestow these honors.
South Carolina Hall of FameAnd, after looking at the variety of ways we have acknowledged those deserving of this honor, I began to understand that the awards I saw being presented to the inductees at the 2013 South Carolina Black Belt Hall of Fame wasn't just "another" hall of fame. In all the halls of fame I looked at, I realized the name might be the same; i.e.; hall of fame, but still, so many of the halls of fame I researched, had their own signature to it.
And then, I saw that the South Carolina Black Belt Hall of Fame, too, seemed to have a twist all its own. It started out very subtle. As I talked with Keith Vitali and Mike Genova and Sam Chapman about the history of the inductees and the goals and nature of their Hall of Fame, the same theme appeared to repeat itself in the backdrop of the conversations. Within each of those being inducted into the South Carolina Black Belt Hall of Fame, was a richness of character that could be seen in each inductee that matched so closely the quality of the founders. I was beginning to see that this wasn't honoring any specific or single reason. It was a hall of fame honoring the steadfast adherence to a special brand of alliance. Not one of these inductees took any of their other awards and rested on their laurels. Instead, they pressed on to continue to excel in their own lives, so that they could support those others who had been there to support them.
Every one of the founding members was adamant in mentioning that these inductees were those people who supplied them the training, motivation and the ongoing encouragement that they needed in order to achieve what they, themselves, accomplished. Out of 'that', I'm sure was born the feeling of closeness and a friendship. A camaraderie, actually, that exists among the collective whole.
This all happened individually, each one to each one, over a long period of time. Now, having become a group of persons formally joined together and because of their common interest in the welfare and success of all, – they are a Brotherhood.
What I see is… a Band of Brothers